---
---
Featured Articles
By Dia Moraru, Categories: Today, Eat+Drink

The urban wine trail in Grapevine
By Kevin Haslam, Categories: Today, Dragon Pride

Carroll football head coach Hal Wasson took some time on local programming last week to chat about his brother Tim, a defensive coordinator for the Dragons.
By Dia Moraru, Categories: In Print, Life+Leisure, Today

3 WAYS TO EXPERIENCE GLAMOROUS CAMPING...
By Mike, Categories: Today, Dragon Pride

Each week Ozarka Brand 100% Natural Spring Water highlights the many traditions of Friday Night Lights. This week, we chatted with Carroll Senior High School Principal Shawn Duhon.
By Kevin Haslam, Categories: Life+Leisure

Check out the various things to do this week in and around Southlake, like a parents-only meeting for SPARK or the Carroll-Colleyville football game.
By Kevin Haslam, Categories: City+School, Life+Leisure

This November, Del Frisco's Grille will host the first-ever Run With the Soldiers 5k. To garner support, a rally was held on Thursday.
By Amy Reisner, Categories: City+School, Dragon Pride

Carroll Senior High School students set another record —this time in academics.
---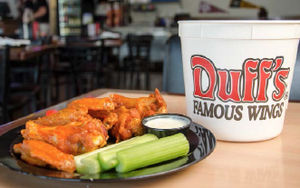 ---
Local Spotlight
Support Local
---
Featured Galleries
---