A Valuable Lesson
Oct 24, 2012 12:09PM ● By Mike
It's Written all over your face!
It happens when I'm driving.  Never fails.  So when it does, I just let out a little chuckle as I'm reminded of how I came by the simplest yet most valuable parenting advice ever.   I know you'll agree it's the easiest thing ever to put in motion.  Heck, you might even be doing it now.
It's the lovely little command that precedes the famous phrase, "…You're on candid camera!"  Or how about this for a clue?  If you "crack" one of these it'll certainly brighten yours or someone's day. 
Yep. It's something so very simple.  A smile.
You know.  The blissful little break you give your facial muscles that's painless and infectious.
Now… the back-story.  My late father used very few words when he taught me this gargantuan lesson in a miniscule moment.  I was a teenager, growing up in Fort Worth.   It sounded silly to me at the time. I don't even think Dad himself felt it was a major thing.  It was though.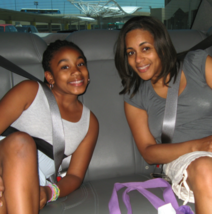 This man knew everything about mostly everything-- or so I believed.  I looked up to him.  Presently, as a news reporter, I realize I probably inherited his gift of gab. 
That particular day he started as if he were teaching me some unspoken rules of the road.  It was just the two of us in the car.  I remember him making his point while demonstrating it at the same time.
We stopped at a traffic light and pulled up beside another car.  That's when he began to explain, "Every time you pull up next someone in another vehicle or they pull up next to you… if you glance over and the person happens to look at you-- just always give a smile. 
Then he repeats it all just as the woman next to us shifts her face toward our car.   He tells me, "When your eyes meet, just offer a friendly little smile as if to say, 'Hello there.  I'm a nice person."  
Bingo! There it is!  My dad, who didn't have great riches or power or fame…just wanted me to be a nice person. 
It's priceless advice!  But get this.  I'm kicking myself because from that moment until drafting this post, I have never shared it with my daughter who is now 13 years old.
I wonder why.  I think to myself -  'is it because something as simple as a smile is so engrained in my psyche that I don't consider it needs to be taught?'  Or maybe I believe everybody… even my own kid… should know this is simply how to be polite.
As a reporter I meet tons of people.  I smile on the regular.  I don't give it a second thought. 
You might say, I honor the lesson my dad taught me in the car that day even when I'm not behind the wheel.
Whether I'm in Old Keller looking at antiques or browsing clothing boutiques in Southlake, if my eyes meet someone else's… I smile. 
It releases a small tidal wave of positive, relaxing energy and I DEFINITELY need that as the mom of a teen girl!
A smile feels really good.  And when you wear it well, it gives you this aura of confidence like you're wearing a brand new, beautiful outfit that fits your body like a glove. 
My daughter, Madison, never got to meet her grandfather.  He passed away before she was born.
I think I'll finally (verbally) teach her that "passenger seat" lesson I was so fortunate to receive all those years ago.
Now.  How's that for a smile?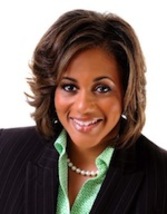 Dionne Anglin is a TV news reporter with FOX 4 News.  She, her husband, daughter and their rambunctious dog, a one-year old Vizsla, live in North Keller.  Dionne is always looking for new ways to explore her North Tarrant County community… and that often includes the lure of new restaurants, shops and jogging at different parks—but also the quest for locating cozy spots to enjoy coffee and plain old people watching.  Check out her blog to keep up with her adventures in maintaining a career and "mom-dom" with a unique sense of style at reportermom.com