Trailer Talk: Movie Previews This is 40
Jan 05, 2013 09:43AM ● By Mike
This is 40 - a spin off sequel to Knocked Up stars Leslie Mann and Paul Rudd
Be ready to laugh until your stomach hurts with two great comedies- This is 40 and The Guilt Trip.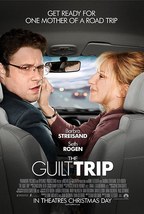 This is 40 premieres this Friday as the spin-off sequel to Knocked Up bringing our favorite couple, Debbie (Leslie Mann) and Pete (Paul Rudd), back onto the big screen. This time, the focus is on them and their two daughters, Sadie and Charlotte, who are director Judd Apatow and co-star Leslie Mann's real-life children. As Deb and Pete approach middle age and their daughters come of age, the family struggles to keep it together. The movie plays like a tale of a real marriage, with squabbles and make-ups, humor and sadness. A definite must-see for Knocked Up fans and middle-aged parents alike!
Another comedy premiering this week is The Guilt Trip starring Barbara Streisand and Seth Rogen as overbearing mother and reluctant son who embark on an eight-day road trip together learning that they have more in common with each other than either of them thought.
This is 40 is rated R and The Guilt Trip is rated PG-13 so you may want to drop off children ages 3-8 at the Harkins Theatres' PlayCenter so they can watch movies better suited for their age and play games while you enjoy your funny film!