Good Reads
Jan 08, 2013 12:00PM ● By tina
The Notorious Nineteen
Janet Evanovich
(Bantam, $28.00)
#1 on the New York Times hardcover fiction best sellers list (12.09.12)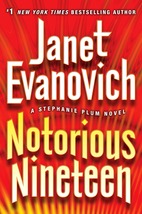 After a slow summer of chasing low-level skips for her cousin Vinnie's bail bonds agency, Stephanie Plum finally lands an assignment that could put her checkbook back in the black. Geoffrey Cubbin, facing trial for embezzling millions from Trenton's premier assisted-living facility, has mysteriously vanished from the hospital after an emergency appendectomy. Now it's on Stephanie to track down the con man. Unfortunately, Cubbin has disappeared without a trace, a witness, or his money-hungry wife. Since the hospital staff's lips seem to be tighter than the security, and it's hard for Stephanie to blend in to assisted living, Stephanie's Grandma Mazur goes in undercover. But when a second felon goes missing from the same hospital, Stephanie is forced into working side by side with Trenton's hottest cop, Joe Morelli, in order to crack the case.
The Racketeer
John Grisham
(Knopf Doubleday, $28.95)
#5 on the New York Times hardcover fiction best sellers list (12.09.12)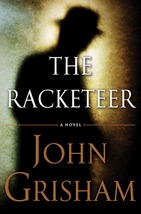 Who is the Racketeer? And what does he have to do with the judge's untimely demise? His name, for the moment, is Malcolm Bannister.
On paper, Malcolm's situation isn't looking too good these days, but he's got an ace up his sleeve. He knows who killed Judge Fawcett, and he knows why. The judge's body was found in his remote lakeside cabin. There was no forced entry, no struggle, just two dead bodies: Judge Fawcett and his young secretary. And one large, state-of-the-art, extremely secure safe – opened and emptied.
What was in the safe? The FBI would love to know. And Malcolm Bannister would love to tell them. But everything has a price—especially information as explosive as the sequence of events that led to Judge Fawcett's death. And the Racketeer wasn't born yesterday . . .
Roll Me Up and Smoke Me When I Die
Willie Nelson
(Morrow/HarperCollins, $22.99)
#6 on the New York Times hardcover non-fiction best sellers list (12.09.12)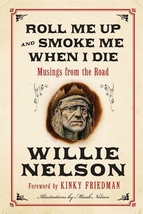 In this Texan treasure, Willie Nelson muses about his greatest influences and the things that are most important to him; the family, friends, and colleagues who have blessed his remarkable journey. Willie riffs on everything from music to poker, Texas to Nashville, and more. He shares the outlaw wisdom he has acquired over the course of eight decades, along with favorite jokes and insights from family, bandmates, and close friends.
A road journal written in Willie Nelson's inimitable, homespun voice and a fitting tribute to America's greatest traveling band, this book is a deeply personal look into the heart and soul of a unique man and one of the greatest artists of our time; a songwriter and performer whose legacy will endure for generations to come.