Hall of Honor Inductees
Feb 18, 2013 12:08PM ● By tina
Dane Johnson was a four-sport letterman for the Carroll Dragons in the early 90s
Dragon Sports by Rick Herrin
"We are pleased to announce this year's class of the CISD Athletic Hall of Honor," Carroll ISD Athletic Director Kevin Ozee said. "The individuals selected have had a tremendous impact laying the foundation for the program and for the current success of CISD Athletics. In creating the Hall of Honor, it is our goal to honor the past, protect the tradition, and build for the future."
This year's inductees in the Carroll Dragon Athletic Hall of Honor include:
Dane Johnson
Regarded as one of the school's all-time great athletes, Johnson was a four-sport letterman (football, basketball, baseball, track) and star during Carroll's reign in the Class 3A days. Johnson finished his high school career with three state championship rings (two in football, one in basketball). "Great Dane" was a first-team all-state running back and defensive back on the 1992 and 1993 undefeated state championship teams. He was named the 3A Defensive Player of the Year in 1993. He was a starting guard on the 1992-1993 state championship basketball team and played centerfield on the baseball team. Johnson, an all-conference safety at Texas Tech, went into coaching after college and is currently the Flower Mound High School head football coach.
Kris Brown
One of Johnson's teammates, Brown was a sidekick in stardom. Known for his golden leg, the former all-state Dragon kicker added to the position's legacy at Carroll. Brown was also a standout quarterback and helped lead the Dragons to the 1993 3A title and 16-0 record as a junior first-year starter. Brown was also an outstanding catcher and a guard on the Dragon boys' basketball team. Brown, who also starred at Nebraska, recently retired after a 12-year career in the NFL playing for the Pittsburgh Steelers and Houston Texans. He currently lives in Omaha, Nebraska. His younger brother Drew has followed in the family footsteps as a junior kicker at Carroll.
Chauncey Willingham
Few have contributed more to Carroll ISD's athletic success than Willingham. For 38 years and counting, he has touched nearly every Carroll athletic program and campus. Willingham has served multiple roles in the district and thrived as the girls' basketball coach for several years producing numerous playoff teams and college-bound players. He kept the program at a high level, similar to his success as the cross country head coach for 10 years. Willingham has also served as head track coach, interim head boys' basketball coach, interim athletic director, swim coach, assistant baseball, football and tennis coach, assistant principal and is currently the Director of Facilities.
Ken Cook
With five state championship rings, including two as a head coach in two different sports Kevin Cook is the most decorated coach in Carroll's rich history. He arrived at Carroll in 1979 and coached the Dragon basketball team for 23 years and a 1993 Class 3A state title. Cook also served as head baseball coach and steered the Dragons to the 2A state baseball championship in 1982. In football, he was the defensive coordinator assistant on the Dragon football teams that won 3A titles in 1988, 1992 and 1993. He also served as the Texas Association of Basketball Coaches president in 2002-2003. Cook is currently the head girls' basketball coach and girls' athletics coordinator at Boswell High School in Saginaw.
Gene Stanford
Stanford was one of the original members of the Dragon Council, a small group of loyal supporters to Carroll ISD. Before his passing in 2009, he was the leader in capturing the history of Dragon football on video. Perched atop old Dragon Stadium, he began filming games in the late 1980s and continued for more than two decades. At that time, Carroll was much more limited on staff and equipment. Stanford, a former engineer, voluntarily edited game film in his basement and provided his footage to the Dragon coaches and booster club. The video production Stanford provided continues today.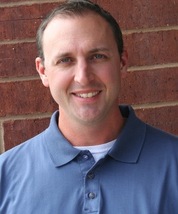 Rick Herrin is the Carroll ISD Communications and Marketing Department's Video Webmaster.  He also works closely with the athletic department covering events and managing sports news for the district.  He is a long-time follower of Dragon athletics and formerly covered Carroll as a sports reporter for the Fort Worth Star-Telegram and Grapevine Sun.