3rd Annual Dancing With Our Stars Is Hottest Ticket in Town
Feb 19, 2013 04:05PM ● By tina
Southlake Newcomers Club Dancing With Our Stars is sure to entertain audiences - Photo courtesy of Luce Photography
Submitted by Judy Gaman, Southlake Newcomers Club
Southlake Newcomers Club is proud to announce the dancers and judges for its 3rd Annual Dancing With Our Stars Charity Event, which is scheduled for March 23 at Marriot Solana.  Promising to deliver as much fun and excitement as in years past, this dance competition with local "stars" also features dinner, silent and live auctions, a jewelry raffle and much more.  All proceeds raised will benefit a variety of worthwhile organizations in the Northeast Tarrant County area.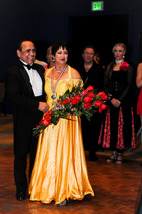 Four couples will compete for the distinction of being Southlake's Best Dancers and include the following: Melissa Page and Curtis L. Harnagel, Terri Suresh and Dan DeNeui, Mary Grace Thoennes and Dave Hamlin, and Candy Branson and Randie Kindle.  Previous champions include Jose Guzman and Kristina Hayes (2011) and Vicki Truitt and David Madina, who will not be available to defend their 2012 title. 
Introducing a slightly different program, this year's contestants will perform two dances each, which they were allowed to choose from a list of styles.  According to event chair, Judy Gaman, "We wanted to mix it up a little and give an element of surprise.  I have no doubt that our attendees will love the new format."
Local columnist Larre Green is joining returning judges Dana Bailey (Dana's Studio of Dance) and Roxann Taylor (Roxann Taylor & Associates Realtors), which is sure to add excitement.  Also on board as emcee is Jeff Crilley, an Emmy award-winning journalist formerly of FOX4 who currently runs a public relations firm in Dallas.  "The energy for this year's event is contagious and the whole community is on board. Past success has given this event quite a name," said Cheri Ross, President of Southlake Newcomer's Club. 
Dancing With Our Stars would not be possible without the dance instructors who donate a significant amount of time to ensure the dancers look their best while competing.  This year's instructors include Barbara Albright, Abbie Rich, Donna Oas, and Jennifer Nix – most of which have been with the event since the first year.
Since its inception, the Southlake Newcomers Club has supported local charitable groups.  Proceeds from Dancing With Our Stars are distributed to as many as twenty charities and also awards a number of needs-based scholarships.  Organizations such as past recipient Cancer Care Services are grateful for the support and stated, "We rely solely on the generosity of people like the Southlake Newcomers Club."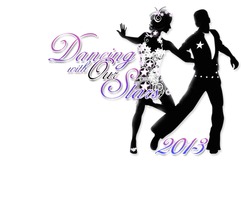 Seating is limited and attendees are encouraged to purchase tickets early.  Tickets for individuals, couples and tables can be purchased online by visiting SNC Dancing With Our Stars.  Companies interested in sponsorship or donating auction items should contact Judy Gaman at 817.552.4300.
Note: As of March 22, a few tickets are still available!  Don't miss this exciting event which benefits many!
Photo Credit: Luce Photography