Stuff We Like
Feb 27, 2013 08:33AM ● By tina
Cereal Dispenser - Container Store
Favorite Fun Finds
From food to fashions to anything fun, "Stuff We Like" showcases Southlake Style Staff favorites for our readers to enjoy.  If you would like to introduce us to your favorite "stuff" just drop us a line - editor@southlakestyle.com and if you want us to try your "stuff," we'll gladly accept your favorites at our office.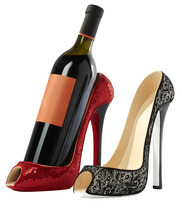 Well-Heeled Wine
For the fashionista who also loves her wine, this Stiletto Wine Caddy from HomeGoods is bound to put a smile on her face. Customize a bottle of her favorite with a little fashion. HomeGoods, $19.99.
Breakfast in Bed
… is always a welcome event and with the EZ-Serv Cereal and Snack Dispenser little kids can serve themselves while you catch a few extra "zzzs".  Two airtight compartments keep your favorite morning meal ready at the turn of a knob. The Container Store, $39.99.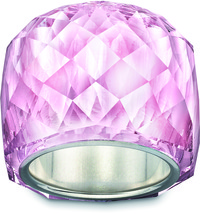 Pretty in Pink
Swarovski is synonymous with sparkle and their Nirvana Ring is now available in a soft, pink Rosaline crystal.  Set atop a silver plated ring this "it" accessory can make any outfit shine.  Swarovski, $190.00.