Outstanding Schools Benefit Real Estate
Mar 18, 2013 03:50PM ● By tina
A stellar education from Carroll ISD is just one of the many benefits to the real estate market in Southlake
Sponsored by Roxann Taylor & Associates Realtors
Submitted by Roxann Taylor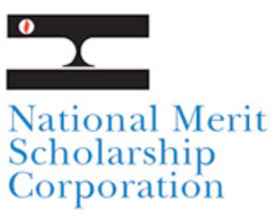 Selling the benefits of owning real estate in Southlake just seems to get easier and easier; especially after the National Merit Scholarship Program recently announced Carroll ISD has 13 finalists and one National Achievement Finalist this school year. This is the most National Merit Finalists named in school history. The National Merit® Scholarship Program is an academic competition for recognition and scholarships that began in 1955. High school students enter the National Merit Program by taking the Preliminary SAT/National Merit Scholarship Qualifying Test (PSAT/NMSQT®)—a test that serves as an initial screen of approximately 1.5 million entrants each year–and by meeting published program entry/participation requirement
The students were recognized during a pep rally on Friday, March 1, at Carroll High School. Principal P.J. Giamanco read the names of each student aloud to the student body. This year's National Merit Finalists include: Nida Ahmed, Nicholas Booth, Clare Brown, Neja Jain, Kristen La, Greg Lang, Eunice Lee, Hope Miller, Danielle Rodriguez, Yashas Singri, Ashley Vu, Hannah White and Colton Williams. Brittini Watkins was named a National Achievement Finalist.
"These students set an example for others about the importance of the PSAT and the National Merit Scholarship Qualifying Test," Principal Giamanco told the crowd. "Their dedication to academic excellence is what Carroll is all about."
We just keep excelling at everything we do. It reminds me of a cover story written about 6 years ago by D magazine entitled, Why You Should Hate Southlake (September 2007). In this controversial article, author Paul Kix kept hitting on this idea of how we strive for perfection, but it takes more than wanting success to achieve success. We have put into place some amazingly talented individuals who have helped our children get where they wish to go. The sheer number of Merit Scholarship finalists that we have this year is absolute proof of what happens when a community provides a great environment for children.  As a long time resident of this community, it warms my heart whenever I see the children benefit because of parents who had the foresight to pick Southlake as the place to raise their families.