Family Fun
Mar 18, 2013 04:07PM ● By tina
Family fun doesn't always have to include a hefty price tag
Finding Fun Even When Time and Money Are Short
I just checked the dictionary for "fun!"  Merriam-Webster defines fun this way:  What provides amusement or enjoyment.  I also searched for fun synonyms.  Among the ones I found —delight, distraction, pleasure and recreation.
And guess what? —Webster's never once mentioned a huge price tag in the definition of fun.
Alrighty then! 
Now that we've gotten that out of the way... I've put together a list of things Southlake families can enjoy-- even when the budget and time are limited.
 1.)    Take a family bike ride.  Here's why I love this-- because I'm just as good at riding a bike as my husband, John, and my 13-year-old daughter, Madison!  We've found several great trails in our neck of the woods…but I especially love the Big Bear Creek Greenbelt in Keller.  It's 5 and a half-miles of very scenic and wonderful fun.  Get more info at Keep it in Keller.
2.)    Have a "get-together" with another family.  Chances are you've been making promises to do this anyway!  I know I'm always chatting it up with fellow parents after we work out car pool plans and other school-related arrangements.  Recently a family we made friends with hosted us at their home.   After a delicious dinner, the adults bonded over a great glass of wine and some wonderful conversation… while our girls watched music videos and danced!  It's our turn to host next!
3.)    Be a tourist in your own town!  I love to grab those 'free' local magazines at the grocery store entrance.  Then when I get a little down time I'll browse through and look for interesting local attractions, events or landmarks we have yet to check out.  Here are a couple I think definitely belong on the "must see" list. 
·       American Airlines C.R. Smith Museum is dedicated solely to commercial aviation.  You've got to check out this place, it's a "sight-and-sound, hands-on, window-seat look at the world of flight."
·       The Grapevine Vintage Railroad is tried and true!  You can't go wrong with the half-day trip to the Fort Worth Stockyards.  John, Madison, her friend, Jarrie, our 8-year old nephew, Donovan, and I hopped aboard and really loved the peaceful ride and unique view.   We especially enjoyed the (shhh! ~ surprise/staged) train robbery-- all in the name of fun!
4.)    Go skating!   Several nearby cities have skating rinks.  Whether you're a novice (like me) or a super skater—check out some cool places to get your roll on!  The Skatetown Roller Skating Rink in Grapevine is a great place for fun, or chill out with ice-skating at the Polar Ice House located inside the Grapevine Mills Shopping Mall.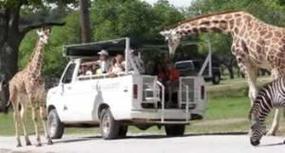 5.)    Day trip! Road trip! -- My favorite "close-to-home" destination is the Fossil Rim Wild Life Center in Glen Rose, Texas.  And let me say this...it is definitely worth the hour-long drive... And once there… you will maximize the experience if you splurge and take the guided private tour.  John, Madison and I enjoyed this on Madison's 11th birthday.  We sat in the back of an open-air Jeep while our guide drove through the remarkable landscape, giving us all kinds of behind the scenes info and tidbits.  Yep! We had a "wild" time!
I absolutely love family friendly, easy, inexpensive ways to create memories. 
Don't get me wrong…I adore the planning and rigors of putting together detailed and far-away destination vacations; but there is something extremely fulfilling and gratifying about quality moments when things are simple and stress-free.
Whatever your fancy-- I hope you get to create great memories with your loved ones real soon!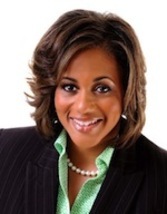 Dionne Anglin is a TV news reporter with FOX 4 News.  She, her husband, daughter and their rambunctious dog, a one-year old Vizsla, live in North Keller.  Dionne is always looking for new ways to explore her North Tarrant County community… and that often includes the lure of new restaurants, shops and jogging at different parks—but also the quest for locating cozy spots to enjoy coffee and plain old people watching.  Check out her blog to keep up with her adventures in maintaining a career and "mom-dom" with a unique sense of style at reportermom.com