Athletic Director of the Year
Mar 19, 2013 11:32AM ● By tina
"Coach Ozee has broadened the excellence of the athletic programs at Carroll ISD." - Read Ballew, CISD school-board president
Dragon Sports by Rick Herrin
The Carroll Dragons take much pride in their nationally recognized athletic program, which owes much of its success, including its most-productive programs and excellent coaches, to the leadership of athletic director Kevin Ozee.
The National Association of Sports and Physical Education (NASPE) recognized Ozee's achievements recently when its Sports Award Committee named him the 2013 Athletic Director of the Year. He will be honored at the NASPE Hall of Fame Banquet in April.
Under Ozee's direction, the Carroll Dragons won their first University Interscholastic League Class 5A Lone Star Cup last spring during the 2011­–2012 school year. The Dragons became the first 5A program in the state's history to produce six state champions in one school year. This fall, the Dragons have already claimed state titles in boys' and girls' cross-country. Ozee, who arrived at Carroll at 2009, built on the long-standing success of the athletic department by implementing several new projects and programs for coaches.
The NASPE award is given in recognition of secondary-school athletic directors who exemplify the highest standards of their profession and who, through their influence on the lives of young people, have made significant contributions to their schools and communities.
Ozee oversees the athletic programs at Carroll Senior, Carroll High, Carroll Middle and Dawson Middle and manages 68 coaches in programs that include 2,500 athletes and 20 sports.
According to NASPE President Dr. Mary Jo Sariscsany of California State University at Northridge, "Kevin Ozee has made an outstanding contribution to his school and community by making a significant impact on the lives of his students. He is also recognized as an administrator of an exemplary athletic program and educator who keeps athletics an integral part of the total education program."
"Coach Ozee has broadened the excellence of the athletic programs at Carroll ISD, raised the level of professional management of our athletic programs and most importantly, made our student athletes the focus of his leadership," said Read Ballew, Carroll ISD school-board president. "In addition, Coach Ozee has also excelled at one of the less-heralded, but still-important functions of managing the business of the athletic programs. While increasing parent support, he has also found ways to increase revenue and reduce costs."
Rusty Dowling, executive director of the Texas High School Athletic Directors Association, said, "Kevin Ozee is on the forefront of concerns and issues that face athletic administrators today and constantly exhibits the ability to [support] his staff with the best knowledge, skills and programs available.  His willingness to provide health and physical education and extracurricular programs with the best possible vision and direction is among the most highly respected in the State of Texas."
Ozee is a member of AAHPERD and NASPE. He is also a member of the board of directors of the Texas High School Athletic Directors Association, Texas High School Coaches Association, Texas Girls Coaches Association, National Interscholastic Athletic Administrators Association and Texas A&M Letterman's Association. He received his master of science in educational administration and his bachelor of science in kinesiology with specialization in sport management from Texas A&M University. 
 "My family and I are truly blessed to be a part of this great district," Ozee said. "To me, this award is really more a reflection of our great student-athletes, the administration's support, our wonderful community and, in my opinion, the best coaching staff in the nation. I am very honored to be selected, and I'm humbled that I get the opportunity to work daily with great people. I'd like to thank all of the Dragons who have a hand in making our district and our athletic program one of the best in the nation."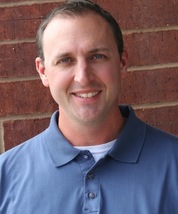 Rick Herrin is the Carroll ISD Communications and Marketing Department's Video Webmaster.  He also works closely with the athletic department covering events and managing sports news for the district.  He is a long-time follower of Dragon athletics and formerly covered Carroll as a sports reporter for the Fort Worth Star-Telegram and Grapevine Sun.