Strength Through Separation
Mar 21, 2013 09:12AM ● By tina
Sometimes being together means spending quality time apart.
Relationships by Terah Harrison
A few Saturdays ago, I planned an amazing day for my husband and me. We would start the day with some sunrise yoga and a hike, then get massages and finish off the afternoon with a cheese and wine pairing. If we were really feeling adventurous, I thought we might add in a little antiquing or check out a new mall. Imagine my surprise when my husband said he really just wanted to watch football and ride his bike! It seemed so obvious to me that my plans made for a perfect day, but to him, they did not. For a moment, I wondered if maybe we weren't as compatible as I thought. But then I realized I could still enjoy the day with someone else — so I called a girlfriend and we shared the best Saturday I've had in a long time.
What a healthy relationship really looks like can be confusing. We receive so many conflicting messages from popular culture about marriage — no wonder it's so difficult to discern what's realistic. Quotes from popular movies — like Jerry McGuire, in which the main character professes to his loved one, "You complete me." — suggest that all we need is the love of a faithful partner to feel whole. Expecting someone else to fulfill all of our needs — physically, emotionally, spiritually and socially — is a huge burden. Even if he or she could, no one person should be expected to meet all of your needs in any kind of relationship.
Spending quality time apart is as important as sharing quality time together. As fulfilling as it may be to share common activities, goals and dreams, it is also necessary to pursue opportunities that are yours alone. If your partner doesn't share every opportunity with you, it doesn't mean you're with the wrong partner. The important thing is to be supportive of your partner's interests rather than obstructing his or her pursuits of them. For example, I love literature, but my husband isn't interested in fiction at all. When I want to discuss my favorite authors or the symbolism of the color green in The Great Gatsby, I call up a friend who shares my love of reading. On the other hand, my husband grew up racing anything with wheels on it. When he goes to the races, he goes with his buddies, and I do something else. We support each other in these passions and view the separation as a positive not a negative.
We can lose who we are in relationships because we are striving to be what we think our partner needs. This creates feelings of distance as resentments build up, leading us to expect our partners to be even more to make up for what we gave them of ourselves. For example, if I had stayed home and watched football with my husband on that Saturday, I would have felt like I lost out on an amazing day, and then I might have expected him to do something to make up for my sacrifice. But, it would have been my decision to stay home, and it wouldn't be fair to make him accountable for my choices.
Not expecting our partners to fulfill all of our needs creates space in our intimate relationships for personal growth, which in the end makes us better people and better partners.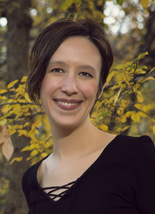 Terah Harrison is a licensed professional counselor and owner of Therapeutically Chosen, LLC, where she specializes in relationship counseling for singles and couples as well as matchmaking.