3rd Annual Bubbles of Love Day DFW
Mar 28, 2013 01:58PM ● By tina
The Shops of Southlake to sponsor 3rd Annual Bubbles of Love Day DFW
Submitted by Wendy Archer
The Shops of Southlake is proud to once again host "Bubbles of LOVE Day DFW" on April 25, in Central Park, Southlake. "Bubbles of LOVE Day DFW" is fun, free and family friendly for all ages to enjoy! Dallas and Fort Worth area mayors have proclaimed April 25, 2013 "Parental Alienation Awareness Day" and "Bubbles of LOVE Day DFW" in support of the event. All proclamations will be on display for viewing. As part of the 8th  annual International Parental Alienation Awareness Day, simultaneous events will be held in many cities throughout the United States and around the world! In 2012, there were over 50 events all over the world.
"Bubbles of LOVE Day DFW" has something for everyone! The event begins with entertainment from the one and only Pookie the Clown. Pookie will delight all ages with face painting, balloon animals and a fantastic magic show featuring live adorable bunnies! Kids from 1-100 will enjoy the "Bubble Zone!" "Bubbles of LOVE Day DFW" is honored that the tradition continues, as adults will have the unique opportunity to meet internationally renowned parental alienation expert, Dr. Richard Warshak. A bestselling author and consultant to the White House, courts and legislatures; Dr. Warshak is highly sought after around the world for his expertise and public speaking. At 12:00 noon, everyone at the event will blow bubbles together for 10 minutes to share the universal message that "just as bubbles flow freely, so should the love that a child has for both parents." Each person in attendance will be given a bottle of bubbles.
Central Park is the perfect location for this event! With picnic tables and grassy areas, feel free to bring a picnic lunch to enjoy the afternoon!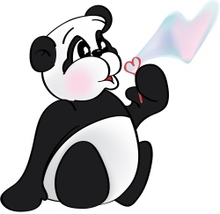 The mission of Parental Alienation Awareness Organization USA, a 501(c)3 non profit organization, is to educate the public and professionals about the signs, preventions and remedies of Parental Alienation. The North Texas Chapter of PAAO USA, a 2012 Civic Group of the Year finalist, holds monthly meetings that are sponsored by the Southlake Public Library and are held in Southlake Town Hall.
For more information about this very special event or to schedule media interviews about "Bubbles of LOVE Day DFW" please contact Wendy Archer at 817-991-6058 or wendyarcher@rocketmail.com. Information can also be found on the facebook event "Bubbles of LOVE Day DFW!" and the Facebook group "Parental Alienation Awareness Organization USA North Texas Chapter."