Spring Sports Review
Apr 22, 2013 04:28PM ● By tina
With many Dragon teams ranked at or near the top of state contenders, this spring is shaping up to be an exciting season for Dragon Nation - Photo courtesy of Rex Teter Photogrpahy
By Greg Ford, Contributing Writer
The 2012–2013 school year is shaping up to be another successful run for the entire Southlake Carroll athletic program. After another round of cross-country, swimming and diving state championships, Dragon Nation has been building its case for taking home the UIL Lone Star Cup one more time. Preseason rankings have recognized many of the Dragon teams as being at or near the top of all contenders in the state — if not the country. Once again, we highlight the many talented athletes and teams taking the field this spring with the hopes of earning their own trophies and rings.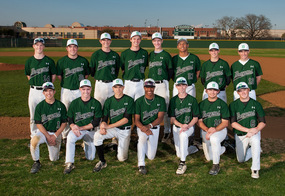 Baseball
2013 Record
17–3 overall, 5–1 in 4-5A
Key Players 
Tyler Alexander, Sean Thompson, Kenny Hill, Chris Altimont, Drew Brown and Hayden Zier
As March neared its close, the Dragons were ranked No. 3 in the Texas High School Coaches Association poll and were one game ahead of Richland in the 4-5A standings.
"We've had a good season so far," head coach Larry Hughes said. "Obviously, we want to win the district championship and the state championship."
The Dragons, who captured the 7-5A title last season, have the firepower to win another district crown and the state title as they return seven starters from last season's squad.
"We've got a good nucleus back from last year," Hughes said.
Among them is third baseman Kenny Hill, who was batting well over .450 midway through the season after 20 games; that includes four home runs and more than 20 RBIs. Other top hitters, so far, have been infielder and pitcher Drew Davis, infielder Conner Combs, outfielder Drew Brown, and infielder and pitcher Garrett Hale, each of whom was hitting over .300. Outfielder Chris Altimont also has been dangerous at the plate, knocking in 21 RBIs.
Also back is a solid pitching staff that features Tyler Alexander and Sean Thompson, who have nine of the Dragons' victories combined under their belts.
Hughes understands the road to a district crown will not be easy, considering the Dragons must face the likes of Richland, Keller, Keller Central and Keller Fossil Ridge.
They defeated Richland 7–0 in the teams' first district meeting and also nipped Keller 5–4. They lost 9–7 to Keller Fossil Ridge on March 26.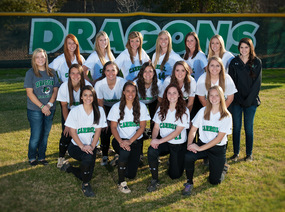 Lady Dragon Softball
2013 Record
17–4 overall, 5–1 in 4-5A (as of March 27)
Key Players
Christina Andrews, Alex Schneider, Jessica Tunink
The Lady Dragons' 2012 season ended with a first-round loss to eventual regional champ and state semifinalist Plano East. Then they graduated seven players, but coach Tim Stuewe still believed this year's team would be a formidable team. "I expected us to be pretty solid with the situation we had," the coach said. "We've exceeded expectations. We turned out to be a lot stronger offensively and defensively than I thought we would be, having graduated seven seniors."
Much of the Lady Dragons' success is due hitting lineup that has put the bat on the ball all season.
On the mound, Southlake has an unyielding pitching staff in Christina Andrews (senior), Alex Schneider (junior) and Jessica Tunink (sophomore).
Andrews and Schneider were the starting duo in 2012 until the former went down with an injury that sidelined her for about a month. She returned to pitch in the second game of the Plano East playoff series.
When Andrews is not pitching, she handles hot-corner duties as the Lady Dragons' third baseman. At the plate, Schneider is batting over .500, while Andrews is hitting a little above .460. Other top hitters are Nikki Spuria and Sydney Bedford.
The Lady Dragons ability to play home evening games at the school, thanks to the installation of lights, has certainly helped. Prior to moving to the high school, Stuewe noted, Southlake played home games at Bob Jones Park.
The Lady Dragons christened their recently lighted field on March 5, with a 13–2 shellacking of Keller Timber Creek. Since then, they've gone 4–1 against 3-5A foes at home.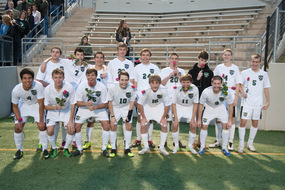 Boys Soccer
2013 Record
18–4–4 overall, 10–2–2 in 4-5A (first place)
Key Players
Tommy Price, Tanner Brennan
The expectations are always high for Dragons soccer, and 2013 was no different.
Just two years removed from a state championship, and one year after advancing to the second round, Southlake once again took aim at a postseason appearance.
They accomplished that task. Their first opponent was Arlington Lamar, whom they were scheduled to play in the bi-district round.
"Once you get to the playoffs, anything can happen," noted head coach Greg Oglesby.
He added, "It's an unfinished year … Hopefully we'll make a good playoff run. So far, so good. One of the goals was to qualify for the playoffs and we did that."
The Dragons also aimed for a district championship, which they achieved.
Southlake Carroll can expect to travel some if it makes healthy postseason run, but Oglesby doesn't seem to think that will hurt his team.
"I don't think there will be a lot of mental preparation for us," the coach said. "These kids have been traveling. We've been to Austin for a tournament. It wasn't that long ago in 2011 when we went on a long playoff run."
The Dragons are led by seniors Tommy Price (midfield) and Tanner Brennan (defense), each of whom started as sophomores on the Dragons' 2011 title team. Price has recorded seven goals and seven assists this season, while Jack Parish had six goals and four assists.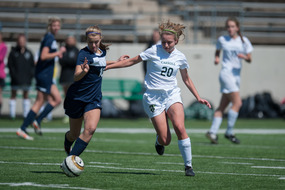 Girls Soccer
2013 Record
24–2–0 overall, 13–1–0 in 4-5A (first place)
Key Players
Taylor Valentine, Alison Savage, Meghan Murphy, Julia Dyche, Sophie Groff and Frankie Garrett
The Lady Dragons set four goals for themselves each season: Make the playoffs, win district, qualify for the regional tournament and win state.
So far, they have met the first two.
On March 11, the Lady Dragons defeated Keller 1–0 to claim the outright 4-5A title, which qualified them for the postseason. The job now is to accomplish the remaining two.
That quest began on March 29 when Arlington Lamar visited Dragon Stadium for a Region I, Class 5A bi-district contest.
Last year, Southlake Carroll, shared the 7-5A title with Keller Fossil Ridge and made it to the regional quarterfinals, where they fell to Flower Mound Marcus.
This year's team, at least on paper, appears capable of going much further.
Said Head Coach Matt Colvin, "I think with every year, with the quality of players we have in the district and the program … it always gives us a chance to make deep runs in the playoffs."
One key component in that is defender Taylor Valentine who moved to Southlake from Florida, and who will attend Coastal Carolina after graduating. Allison Savage also has made an impact this season, as have TCU-bound Meghan Murphy, Texas signee Julia Dyche and future South Carolina player Sophie Groff.
Frankie Garrett also has made and impact, Colvin said.
As of March 27, Groff has scored 24 goals, with Grace Cory adding 12 and Murphy getting 10. Dyche had 16 assists, with Groff getting 11 assists.
"We have several players who have started and played since they were freshmen," Colvin said.
Among them is Savage, whom, the coach noted, will set a school record for most games played once the season has concluded.
The Lady Dragons, he added, are also fortunate to have a number of quality underclassmen as well.
"When you put that together [with the experience], that is a good little formula for success," he said.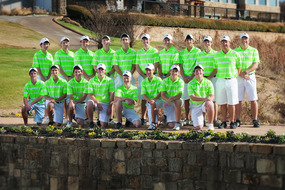 Boys Golf
Key Players
Matt Gilchrest, Corbin Kasten, Mason Greenberg, Colin Hamilton
The Dragons expect to be a force in the April 9–10 District Tournament — this after capturing the top two spots at the March 20 Central Invitational District Preview. The Black team took first, while the Green was second.
Rolex All-American Matt Gilchrest, a senior, continues to pace the team with an average score of 71.58, led the way with a first-place 67 for the Black, with teammate Corbin Kasten close behind at 70, good enough for second. Kasten, a senior, has a 75.41 average score this season, just behind freshman Mason Greenberg (74.38). Ben Fernandez was the next lowest Black team member with a 75.
Sophomore Colin Hamilton shot a 77 at the district preview, as did many other Dragons. Average-wise, he is the fourth-best golfer on the team with a 75.76, just ahead of freshman Colin Kuber (75.93)
The Dragons also finished first at the March 10 Lubbock Invitational Region I Preview.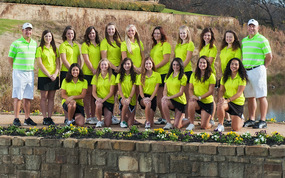 Girls Golf
Key Players 
Emily Garbarkewitz, Adriana Morillo, Ellie Youree, Leah Meza and Amber Bosworth
The Lady Dragons' Black team shot their way to first at the March 25 Midlothian Spring Cup, while the Green was fifth overall. The performance came just before Southlake headed into the March 27–28 district tournament.
Junior Adriana Morillo led the Black squad with a two-day 151, which placed her fifth in the individual standings. Just behind her was freshman Emily Youree (two-day 153), who finished sixth. Also in the top 10 individually was junior Leah Meza, who was ninth with a 156.
Heading into the postseason, senior Emily Grabarkewitz has been the team's most consistent performer, averaging a 77.81 per round after competing in the fall and spring tournaments. Christina Gilchrest, a sophomore, and Isabella Kackley, a senior, led the Lady Dragon Green, each with a 164. Senior Katie Weinberger was three shots behind them (167).
Photo Credit: Rex Teter Photography