How to Choose the Right A/C System for Your Home
May 06, 2013 11:12AM ● By tina
Choosing the right A/C System for a new build or existing home is an important decision.
By Adam Mennenga, Service Manager, Berkeys
Whether you're building a new home or need to upgrade or replace the A/C in your existing home, it's important to know what type of system to choose. It's easy to spend way too much money on something you don't really need that may end up costing you even more in energy bills in the long run.
How an A/C system works
Before we get into choosing a system, let's briefly review how an A/C works so you have a better understanding of how it keeps your home cool. We'll also review how the size of the A/C system and the number of Condensers matter based on the size and configuration of your house.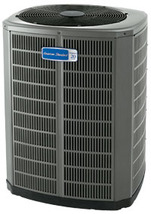 The process by which an A/C keeps your home cool is based on some very basic principles, similar to that of a refrigerator. The difference is that your home is insulated to keep cool air in vs. the insulated chamber of your fridge. There are 2 sets of coils in the system, one is designed to cool the indoor air, while the other coils, known as the condenser coils, cycle the warm refrigerant to a unit outside and are cooled by a fan. The fan in your house uses the ducts to draw the air in through the returns, passes them over the cooling coils and then blows the cooled air back out through the vents. This system, in combination with insulation to keep temperatures even, is what cools the ambient temperature in your home.
Because not every home is the same size or has the same layout, the coils and condenser units come in different sizes. If you have an average size home and install an A/C system designed for a house twice the size, not only will you spend a lot more money, but the compressor will actually work harder by turning on and off (cycling) more often and wasting more energy.
A word on SEER Ratings
By law, manufactures are required to rate their equipment by energy efficiency. For A/C's this is known as a SEER rating, or Seasonal Energy Efficiency Rating. The higher this rating, the more efficient the equipment, but remember that the higher the SEER rating, the more expensive the system will be. The minimum recommended rating is SEER 13. A licensed technician will recommend a SEER rating that best fits your home and your wallet, but will also help you leverage long term savings vs initial cost.
Getting the right A/C for your house
A licensed and qualified HVAC technician will come to your home and recommend a system based on a number of factors:
-       Window dimensions and exposure
-       Floor space &
-       Heat-generating appliances such as kitchen ovens and fireplaces
-       The direction your home faces and what parts of it get more sun than others
-       Even the amount of trees shading your house
The technician will then specify the cooling capacity of the system expressed in either Btu/h (British thermal units of heat removed per hour) or refrigeration tons (one ton being equal to 12,000 Btu/h). For multi-story homes, or homes with a large square footage, it may be necessary to install 2 sytems. The reason for this is that a single large unit may not be able to efficiently cool a large house and can waste too much energy, whereas 2 medium sized units will do the job just fine and end costing less in the long-run.
Ductless / Mini-Split Systems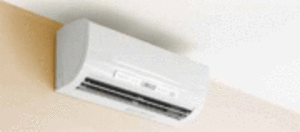 If you have a separate, smaller building, or a converted Garage, it maybe more cost-effective for you to have a ductless / mini-split system installed. This can help reduce the cost of laying new ductwork and work just as well, while still saving you money on your energy bills. A licensed technician can both recommend the right equipment as well as install it.
Ductless sytems are wall-mounted A/C units that also have an outdoor condenser, hence the name "Split System". The difference with these A/C's is that they don't require duct work and can therefore be installed in older homes or places like a Garage or Outbuilding. Another convenient feature of these systems is a remote control.
Which System is right for you?
To wrap up, a new A/C system can save you thousands annually in energy bills, while keeping you cool and comfortable throughout the hot Texas summers, but always consult a licensed HVAC technician before you make a purchase decision. A professional installation can also help save you money in the long-run having ensured that it was performed to the highest quality standards.
About Berkeys
Berkeys is an award winning home service company, providing quality plumbing, air conditioning, and heating services to homeowners in the Dallas / Fort Worth metroplex for over 35 years.
All of our technicians, are background-checked, drug tested and have passed rigorous state examinations and are licensed by the State of Texas; they understand the complexity of state codes all the way down to local requirements.
Berkeys maintains an A+ rating with the Better Business Bureau (BBB) and has led the field in area newspapers' readers' favorite polls.
For more information visit Berkeys or call 877-BERKEYS.