Breakthrough Device Offers Mobility to Stroke Victims
May 06, 2013 12:05PM ● By tina
New prosthetics offers hope to stroke victims with paralysis.
Submitted by Troy Cole, Miller Public Relations

Paralyzed Stroke Victims Gain Mobility and Freedom Through Breakthrough MyoPro Brace at Lake Prosthetics 
Dallas/Fort Worth stroke victims have a new reason to celebrate during National Stroke Awareness Month this May. Stroke victims are reporting greater freedom and independence through the use of the MyoPro motorized arm brace, offered exclusively at Lake Prosthetics & Research.
The MyoProTM is unlike any brace or recovery device previously available for stroke victims. This breakthrough orthosis is designed to help individuals self-initiate and control movements of a partially paralyzed arm using their own muscle signals.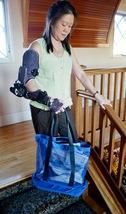 The unique nature of the MyoPro stems from its use of muscle signal detection to trigger movement. When the user tries to bend his or her arm, sensors in the brace detect the weak muscle signals, activating a small motor in the brace, which aids the arm in completing its desired movement.
With the brace, a stroke victim can perform the most basic activities of daily living, such as feeding, reaching, and lifting. Although these activities may seem simple, to a survivor of a traumatic brain injury or stroke, these tasks are exceedingly difficult and often unachievable.
Chris Lake, the founder of Lake Prosthetics, says the device is revolutionizing treatment and recovery for stroke victims. "The MyoPro is a life-changing device, allowing stroke victims to regain arm function that was previously impossible or at best very difficult," Lake said. "We are proud to be selected as the only provider of the MyoPro in Texas," Lake adds, a designation that is based upon his expertise as a research leader in upper limb prosthetics.
Lake Prosthetics evaluates each patient to ensure that the MyoPro device is medically appropriate and will be of assistance to the user. Following the evaluation stage, the patient is informed about the insurance benefits, coverage and potential cost. At their facility in the Dallas/Fort Worth Metroplex, Chris Lake and his team fit and customize the MyoPro brace to the patient's arm. Patients are also given thorough on-site training by Lake Prosthetics to help them maximize the new freedoms that the MyoPro affords.
About Lake Prosthetics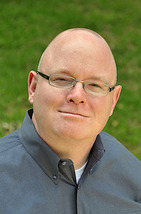 Chris Lake, L/C.P.O., F.A.A.O.P., is the founder of Lake Prosthetics & Research, a practice specializing in upper limb prosthetics. Located centrally in Dallas/Fort Worth, Chris Lake treats patients nationally and internationally, and he works with manufacturers and technology developers from around the world. Demonstrated by his worldwide recognition among the prosthetic community, Lake is the rare medical professional who bridges the gap between real-world practicality and understanding what the latest technology can offer patients. For more information visit Lake Prosthetics. 
About MyoProTM
The MyoProTM technology was developed at Massachusetts Institute of Technology (MIT) and applies the concept of Myoelectric Prosthetics in its design. With its focus on assisting individuals with paralysis to regain function in an otherwise non-functional arm, this unique brace is ultimately improving the lives of those who have suffered from muscle weakness due to stroke, brain injury, ALS, MS, spinal cord injury, or other neuromuscular conditions. For more information visit MyoPro.