Camp iCan Accepting Applications for ASD Students
May 06, 2013 12:44PM ● By tina
Students with Asperger's Syndrome or high functioning Autism will be introduced to animation at Camp iCan.
Submitted by Yulia Piller, CEO and Co-Founder Arts and Technology Institute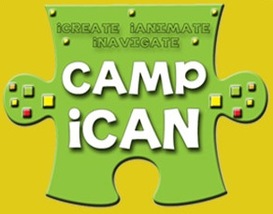 Arts & Technology Institute, located in Frisco, is proud to present their first annual Camp iCAN on August 19-22.  Camp iCAN is designed to introduce children with Asperger's Syndrome or high functioning Autism to the process of animation.  This enriching educational opportunity allows children on the upper end of the ASD spectrum to work on interpersonal and communication skills while enjoying the art of animated creativity and expression.  ATI is currently accepting applications for children (ages 9-15) on a limited space availability basis.
At Arts & Technology Institute we try to connect a child's needs with available and appropriate technology.  Research has shown that children on the ASD spectrum thrive when using technology as a tool when engaged in expressive activities.  Animation is a way for children on the spectrum to express themselves in a creative and fun way.
This fun-packed camp will have your child seeing their favorite cartoons in a whole new light.  Students will learn techniques in stop motion animation and 2D animation.  Children will create their own animation to take home at the end of the session.  In addition to animation techniques, our highly skilled instructors teach a curriculum that is holistic and problem based driven.  Your child's project will be supported by enhancing core curriculum skills such as language arts, science, and math.  The great part of this type of learning is that it is not only educational but hands on and fun. 
ASD/Asperger's children may bring a peer mentor or sibling helper at a discounted rate.  Rates start at $350 per child or $489 for a camper/mentor combination registration.  Camp iCAN is open to 30 students. Upon maximum enrollment, interested campers will be placed on a waiting list.  For more information visit Arts and Technology Institute or call 469.726.9284.