City Council Inducts New Members
May 15, 2013 12:14PM ● By tina
Brandon Bledsoe, Laura Hill and Randy Williamson were sworn-in by the city council at Southlake Town Hall.
By Linden Wilson, Assistant Editor
Tuesday afternoon at Southlake Town Hall, the city council held a swearing-in ceremony for its three incoming members. Brandon Bledsoe, Laura Hill and newcomer Randy Williamson took turns standing at the podium with their families as they recited oaths promising to faithfully execute the duties of their positions.
Brandon, an incumbent with more than seven years of experience serving Southlake residents, has lived in the city since 1998 and has two children with his wife, Juli; he will continue to serve place 3. Laura, a city council veteran who served from 2004 until her term limit in 2011, is taking over place 5 from outgoing council member Jeff Wang. Laura has lived in Southlake since 1997 and has three children with her husband, Joe. Randy will assume the responsibilities for place 4, previously held by Al Zito. Randy moved to Southlake seven years ago and has been actively involved in the community as a member of the Southlake Program for the Involvement of Neighborhoods, the Parks and Recreation board and as a Planning and Zoning commissioner. He has four children with his wife, Amy.
This year's election was canceled in March after the discovery that all candidates were running unopposed, effectively saving the city of Southlake tens of thousands of dollars. The first city council meeting for the newly sworn-in council members will be held May 21.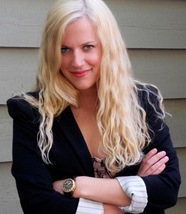 Linden Wilson, a San Antonio native, graduated from the University of Missouri's School of Journalism. Her work has appeared in San Antonio Magazine, Mpls.St.Paul Magazine, Steamboat Magazine and on MSN UK. She enjoys writing about lifestyle, culture and style, and sorry Dallas — she is a die-hard Spurs fan. Send Linden an email: linden@southlakestyle.com.