Progressive Chords
May 16, 2013 03:26PM ● By tina
Air Review will join a host of other local and national bands at this weekend's FWMF. Photo courtesy of Will Von Bolton.
Fort Worth Music Festival Brings National Bands to the Local Party
Celebrate Fort Worth's rich music history at a two-day festival presenting the best in rock 'n' roll, jazz, blues, indie and more. Founded to celebrate the artistic heritage and music history of the city that brought us iconic names like T. Bone Burnett and Townes Van Zandt and modern stars Kirk Franklin and Kelly Clarkson, the Fort Worth Music Festival continues to offer one of the best music experiences around.
With national acts joining the local party, music lovers of all stripes will find something to groove to. Much-loved and critically acclaimed Drive by Truckers ("Brighter than Creations") will present their fusion of alt-country and soul, and New York City's The Walkmen ("The Rat," "We've Been Had") will also hit the stage with their own brand of post-punk rock 'n' roll. But the real joy of the event lies in the depth of local talent taking the stage. Stalwarts of the Dallas Fort Worth music scene, the Old 97's offer about the best live show around, and local pop rock group the Orbans will take the stage as well. Other don't-miss acts include country-blues rockers and East Texas natives Whiskey Myers and dynamic and melodic Dallas band Air Review. Delta Spirit and ZZ Ward are also sure to please many ears.
When not enjoying the music from one of the two intimate stages at Panther Island Pavillion, take part in the full music festival experience, celebrating the diverse energy that makes Fort Worth vibrant. Not only will you have your pick of dozens of savory options from local food vendors, local chefs will also offer classes in the culinary arts where you can brush up on your kitchen skills. Take a break from rocking and rolling by enjoying the art on display at the festival's showcase.
The festival begins early (gates open at 3 p.m. Friday, 1 p.m. Saturday) with affordable admission ($20 for one day, $35 for two). Kids under 12 can come for free, and the festival offers reentry so families can take a break from the action if it proves to be too much for the little ones. The event benefits the Fort Worth Community Food Bank; many come armed with non-perishable food items to donate to the cause.
Those who can't stop, won't stop after the last band leaves the stage at 11 p.m. can take their rock 'n' roll into the night with plenty of after-party options available in various Fort Worth music venues.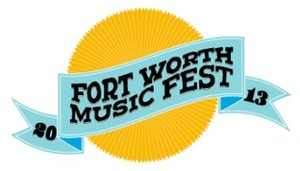 Fort Worth Music Festival
Location: Panther Island Pavilion
Dates: May 17–18
Tickets: $20 for one day, $35 for two
More information: Fort Worth Music Festival
Photo Credit - Will von Bolton