Resilience, Hope and the Human Spirit
May 21, 2013 12:17PM ● By tina
The children of West and the city of Boston both demonstrate resilience of the human spirit.
CISD News with Dr. David Faltys, CISD Superintendent

I consider myself a runner. It's my way of staying fit. But I've never competed in a marathon. Those who have don't just run one time and expect to make it to the finish line. They prepare, they train, they work out, they run. And they run. And they run some more. Their goal is to finish. Life is much like a race. Our journey takes us up hills, down valleys and into curves that sometimes won't allow you to see exactly what's around the bend. You train to finish the race. Of course it's nice if you win, but for many runners, that's not the point. The goal is to finish strong.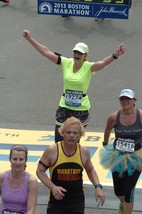 Rockenbaugh Elementary Administrator Janet Blackwell knows what it's like to finish the race. She crossed the finish line at this year's Boston Marathon about 18 minutes before the first bomb exploded. It was her ninth marathon, her first in Boston. It was a memorable moment marked not by the usual satisfaction of hard work paid off, but rather by the terror of not knowing where her loved ones were until an hour afterward (Thankfully they were not hurt.)
What followed in Boston was a five-day manhunt that ended with the capture of the alleged bomber. We watched; gripped with interest as a major metropolitan area was put on lockdown and social media played a key role in the capture of the perpetrator. It was admittedly a proud moment watching Americans celebrate and thank law enforcement officers as they sang the national anthem on the streets of Watertown. There was a sense of unity experienced in Boston and across the nation.
Being united in purpose to protect our children is an important part of dealing with tragedy. We've learned that this year as we faced a number of tragic events affecting our own Dragon students. The same week as the Boston bombings, we heard the devastating news of an explosion in West, Texas. You know the place: that small stopover town heading south on I-35, where I find my favorite jalapeño peanut brittle. West represents small-town America — hardworking men and women who are raising their children to be good citizens and to welcome others into their community. It could be anyone's hometown.
First responders raced to help others. Neighbors helped neighbors. The Czech Stop served free kolaches, hotels offered warm beds and nearby communities sent water, food, diapers and school supplies. I'm proud of our own Dragon students who began collecting donations to aid those affected by the crisis. The result? The children of West were in school the following Monday thanks to the help from neighboring schools. The mayor quickly assured everyone in America that his hometown would bounce back and rebuild.
One thing I've learned about America is this: knock her down, and she'll bounce back stronger and with a greater sense of hope for the future.  We are committed to finishing the race for this generation and the ones to come. Right here in our hometown, I can introduce you to Dragon after Dragon who has overcome so much because of hope, love and a compassionate community.
The online dictionary defines resilience as the ability to recover quickly from illness, change or misfortune; buoyancy — the ability to bounce back. According to Psychology Today, resilience is "that ineffable quality that allows some people to be knocked down by life and come back stronger than ever. Rather than letting failure overcome them and drain their resolve, they find a way to rise from the ashes."
Maybe it should just read, "Resilience?  See Boston. Visit West. Meet a Carroll Dragon."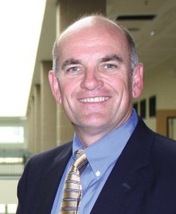 Dr. David Faltys serves as superintendent of Carroll Independent School District, the largest 5A Exemplary district in the state of Texas.  He was named the 2010 Region XI Superintendent of the Year after being nominated for the award by his local school board.