Summer Travel Planner
May 22, 2013 02:51PM ● By tina
Horseback riding is an exhilarating way to take in all of Vail's lovely vistas.
Travel with Linden Wilson
Creating a fun and exciting summer travel itinerary can be daunting — you'd like to go somewhere warm and welcoming with plenty to do for the whole family, but where to start? This month we're highlighting three spectacular summer vacation retreats. So whether your heart is set on heading to the mountains, the beach or somewhere in the big backyard of Texas, we've got you covered.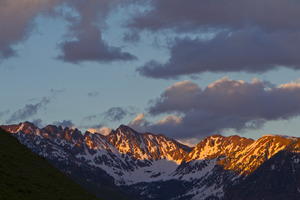 The Mountains: Vail, Colorado
Two hours west of Denver lies the beautifully picturesque town of Vail, which just celebrated its 50th anniversary late last year. Originally inhabited by the Ute Indians before settlers made the surrounding Gore Creek Valley their home in the 1800s, Vail officially became a city in 1962 with the opening of the Vail Village gondola, chairlifts and condominiums. Although it's a well-known ski resort town, Vail offers just as many summer activities as it does winter ones.
During your stay, spend as much time as possible in the great outdoors, enjoying the lush green mountain landscape down to the clear creeks and rivers. Horseback riding is an exhilarating way to take in all of Vail's lovely vistas. Beaver Creek Stables offer one-, two- and three-hour rides throughout the colorful Vail Valley, and kiddos under 6 will get a thrill from pony rides on nearby Beaver Creek Mountain. Novice and experienced anglers can try their hand at catching trout with fly-fishing lessons from the Gore Creek Fly Fisherman on the Colorado, Eagle, Gore Creek or Roaring Fork rivers. Numerous rafting and kayaking shops offer half- or whole-day splashing trips down one of the aforementioned rivers or even in Vail Village's own Whitewater Park. Don't forget to breathe in that crisp Colorado air while hiking, bike riding or backpacking on one of the many scenic trails that wind throughout Vail Mountain.
See: The Colorado Ski & Snowboard Museum and Hall of Fame. Take a break from the heat with a trip to check out the history of the U.S. Olympic Ski Team.
Stay: The Sebastian Vail. Enjoy a meal at the hotel's Leonora restaurant, which debuted in December and offers Tapas, Crudo and Alpine Bistro fare made with organic, fresh, local ingredients.
Play: The Vail Nature Center. Learn about local wildlife, go on beaver pond hikes, take photography classes and send the kids to Camp Eco Fun, a day camp that familiarizes them with Vail's alpine environment.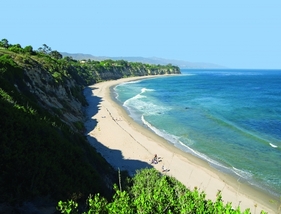 The Beach: Malibu, California
This affluent beachfront community of about 13,000 stretches along 27 miles of sandy shore with pristine ocean views and is a popular place for the rich and famous to set up camp. This July, the city will celebrate 42 years of the Malibu Arts Festival, one of the most beautiful outdoor art festivals in the nation — more than 200 artisans will showcase their sculptures, paintings and more, and a children's workshop will keep kids entertained creating their own masterpieces.
Malibu boasts a plethora of things to do during summer months, from snorkeling and scuba diving in the Pacific to horseback riding and hiking the Santa Monica Mountains, but exploring all that the beaches have to offer should be first on your list. Most are open to the public, like Zuma Beach, a popular, easy-to-access area along the Pacific Coast Highway that's great for surfing and has lifeguards on duty during the day. The historic Malibu Pier is also a must-see, particularly at dusk against the beautiful backdrop of a California sunset. If you can swing a kid-free afternoon, spend a few leisurely hours touring one of the many charming vineyards that dot the coast.
See: Malibu Pier, where you can fish and dock after taking a whale watching boat ride.
Stay: Malibu Beach Inn, a boutique hotel situated on Billionaire's Beach that offers sweeping views of the ocean.
Play: California State Parkland, which provides ample access to running, biking and hiking trails through the Malibu hills and canyons.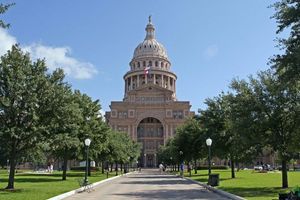 Texas' Backyard: Austin, Texas
Austin isn't just the capital of Texas — it's the capital of Texas-size fun, too. Just a little more than three hours south of DFW, Austin provides all the ingredients needed for the perfect summer: live music, tasty Tex-Mex, superb shopping and plenty of water activities to keep you cool. Barton Springs is a prime example: Nestled within Zilker Park's 358 acres, this pool is three-acres large itself and is fed from underground springs. (Robert Redford even learned to swim there as a child.) After an afternoon dip, head for dinner downtown at La Condesa, a James Beard-nominated Mexican restaurant with the largest selection of tequila in Austin.
The capital city's music scene brags it's the best in the country, so a night out at one of the 200 venues — whether for jazz, country, rock or hip-hop — is a must. The entire family will also enjoy a visit to one of the various local galleries. The Austin Museum of Art houses multiple exhibits of contemporary art, and the Austin Children's Museum features interactive displays for kids of all ages.
See: The Capitol Building. Squeeze some history into your summer vacation by taking a tour of this grandiose pink granite building.
Stay: Mansion at Judges' Inn, a luxury boutique hotel and restored 1900 manor house located near the University of Texas.
Play: Barton Springs Pool or The Domain, 1.3 million square feet of upscale retail space, featuring stores like Neiman Marcus, Louis Vuitton and Tiffany & Co.