Cards and Communication
May 28, 2013 04:20PM ● By tina
Combining the rituals and values of both partners in a relationship helps keep a couple connected.
Relationships with Terah Harrison
My family is crazy about giving cards. We mark every holiday and milestone with them, and it wouldn't surprise me to get a card in celebration of the 25th anniversary of the first time I sent my mom a card. Needless to say, card giving can be a complex process in my family.  First, we spend at least an hour at our local Hallmark store picking out the perfect card.  Our saying is, "The best card is the one that makes you cry."  Then we underline key phrases in the card. We also go above and beyond the sentiments expressed to write at least a paragraph expounding on our feelings for the recipient. The last step is giving the card in person and then crying and hugging after the card has been read. I believe if we had invested all the money into the Hallmark company instead of their cards, I would be writing this from my winter house in the South of France.   
When the first milestone rolled around in my relationship with my husband, I was so excited to receive that meaningful card and see the tears in his eyes as I read his heartfelt words. When there was no card, I thought it must be a joke: maybe he had hidden the card or was planning on a surprise card at dinner.  Then I thought back to his family's events, and realized I had not seen one exchange of cards. The realization hit me: His family does not give cards! I did not receive a card for that first anniversary, but after I communicated how important the ritual was to me, he has not missed an opportunity since.
As humans we tend to partner with people who come from similar cultural backgrounds. Being from the same subculture (country of origin, religion, class) makes communication easier in a marriage, but we are still communicating cross-culturally, because every person comes from a different microculture — the family they were raised in. We often expect these differences to eventually work themselves out, but when expectations are not properly communicated, little things build up and can cause big problems. More important is learning to compromise and making your partner's priorities as important as your own. For example, maybe you grew up in a family that ate dinner at different times of the day and in different locations. Your partner grew up having a family dinner every night, and this is important to him or her. It might be out of your comfort zone to sit down and have dinner together, but you realize how important it is to your partner, and a compromise is made. Combining the rituals and values of both your families' microcultures helps you to develop your own unique family culture that keeps you connected and gives your life together meaning.
My husband might have failed to make what I figured as a simple card connection, but he did understand and, more importantly, act once I made my expectations clear. Although you must continually strive to communicate values in your relationships, it is essential to not take offense if your partner does not understand how important they are to you. Remember, it could be an entirely new cultural experience for him or her — your responsibility is to communicate with your partner and be open to learning and incorporating his or her values as well.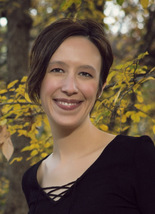 Terah Harrison is a licensed professional counselor and owner of Therapeutically Chosen, LLC, where she specializes in relationship counseling for singles and couples as well as matchmaking.