School's Out! Okay, Now What?
Jun 07, 2013 04:56PM ● By tina
Keeping kids active and engaged throughout the summer can be a challenge, but with a few research tips everyone in the family will be happy.
Did you hear that?
Yep- that was the sound of the final bell to dismiss classes for summer vacation! 
Yippee! If you are like me, you've watched your children keep up with countless assignments, prepare for grueling tests, class activities and athletics, all while juggling a few non-school related responsibilities.  Whew! It's time for a well-deserved break.
Also if your home is anything like mine, the sigh of relief is accompanied by a bit of anxiety.  That's because I want to fill the summer "vacay" calendar with things to do that are both fun and productive.
Fortunately for us, we have extended family in the area and that means planning for our daughter, who is now 13-years old, is less tedious, logistically, than when we lived in California.
But regardless, I have come to depend on three basic resources for finding great summer options for kids.
1. The lovely "free" magazines on stands near the entrance at grocery stores are awesome summer planning helpers.  
My favorites are, Suburban Parent, and North Texas Child.  I call them my tried and true!  I grab one of each practically every time I visit Central Market in Southlake.  The magazines advertise and detail many area camps and summer programs.  You'll find a variety of offerings…everything from cooking and horseback-riding camps to sports and computer related programs.  Just browse the pages and you are likely to find something that fits your schedule and of interest to the kiddos!  Oh, and don't forget many monthly magazines are also online.
2. Local colleges and universities host a plethora of summer camps and activities for youngsters.
A few years ago my daughter, Madison, attended a wonderful girls' engineering workshop at the University of Texas at Arlington.   It was an on-campus, weekend event during the school year.  During that event, I honed in on the university's summer engineering camps.  Additionally, my daughter spent 4 days living on campus with other middle school students at the University of North Texas in 2011.  Yep! Another camp!  This was a tennis camp sponsored by Nike and we loved the way the organizers kept things running smoothly the entire time.
3. My third resource is none other than… Google!   I love to research new things and, in my opinion, this powerhouse search engine is the best in the game!
I often advise my daughter and husband when they question me about random stuff by saying, "Google it!"    While there are several search engines to suit your fancy, the point is the Internet contains a wealth of information!  So don't underestimate its power to help you find programs to keep the kids engaged this summer. And be as specific as you'd like… for instance search, "summer camps for pre-teens in Grapevine, TX" or  "swimming camps Southlake, TX."   I've become pretty good at sniffing out great local summer camps along with camps in other states.  Thanks to my online searching, we've become known for combining a summer camp with a family vacation! Madison now has camps under her belt in areas including New York, San Francisco and Atlanta. 
Well I've taken up enough of your research time… I'd better "blog off" now so you can get busy!  Summer's a waitin!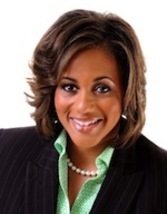 Dionne Anglin is a TV news reporter with FOX 4 News.  She, her husband, daughter and their rambunctious dog, a one-year old Vizsla, live in North Keller.  Dionne is always looking for new ways to explore her North Tarrant County community… and that often includes the lure of new restaurants, shops and jogging at different parks—but also the quest for locating cozy spots to enjoy coffee and plain old people watching.  Check out her blog to keep up with her adventures in maintaining a career and "mom-dom" with a unique sense of style at Reporter Mom.