Is Stress Affecting Your Fertility?
Jun 21, 2013 11:08AM ● By tina
There are many stress reduction techniques to help couples experiencing infertility.
Family Health by Jerald Goldstein, M.D.

Trying to conceive is supposed to be easy. To make matters worse, if you look around and see friends getting pregnant, especially when they aren't even trying to conceive, it can be very frustrating. As a reproductive endocrinologist, I see how the stress of trying to get pregnant affects couples physically and emotionally.
If you have been trying to conceive for an extended period of time, you have probably been given advice from well-meaning friends and family to "just relax and stop trying so hard" or "try going on a vacation."  But you only hear about the couples who got pregnant while on vacation, not about those who didn't.

I recently saw a couple for a follow-up visit. When I first saw them, they were filled with enthusiasm and optimism, even though the husband had a low sperm count. A common misconception is that the problem is a female issue, but in 40 percent of infertile couples, the cause is related to the male partner. The couple elected to pursue artificial insemination, but after several cycles of treatment, their optimism turned to frustration. We were able to determine that the problem was more complicated, and during the follow-up visit, discussed more high-tech treatments that allowed us to physically inject an egg with a sperm to facilitate fertilization.
The second part of our visit involved discussing the emotional aspects of fertility. I once read a study that said even in cases where the cause of infertility was 100 percent a male issue, the wife carried most of the emotional burden.  It's not that husbands aren't interested; they just don't know what to say. So while it is important for a couple to discuss their infertility and understand each other's concerns, I think it's valuable for women to talk with other women who have experienced infertility. Participating in a fertility support group can prove very helpful. 

The good news is many effective treatment options exist that can help with the emotional stress of infertility and don't cost a fortune. My staff and I, especially the fertility nurses, discuss stress reduction techniques with our patients.
Many women do acupuncture in conjunction with traditional infertility treatments. It's still not entirely clear how the technique works, but there is some evidence that it increases the production of endorphins, or brain chemicals that make you feel good and help reduce stress. A German study conducted in 2002 found pregnancy rates among women who received acupuncture treatments to be significantly higher than those who did not. However, others studies have shown that there might not be a benefit. I tell my patients that I don't think we know if acupuncture truly reduces stress, but it might help. If it does nothing at all regarding fertility, at least it makes the process more manageable.
Other studies have indicated massage might be another option to reduce infertility stress. In research published in 2004, scientists found that massage therapy acted to decrease the body's physical indicators of stress. It makes sense that reducing stress through massage could improve a woman's odds of conceiving. Yoga and meditation are also excellent practices to help people let go of tension and enter a state of relaxation.

Helping couples conceive a child is an extraordinary experience. I know how much joy my two sons have brought to my wife and me. Little else compares to the tremendous joy that follows when you see a couple achieve a sought-after pregnancy after they thought it could never happen. Hopefully you will never need fertility services, but if you have been trying to conceive for more than six or 12 months, or if you are over 35, consider seeing a reproductive endocrinologist to help you reach your goal of conceiving a baby.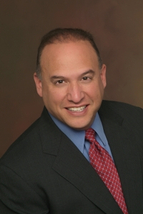 Jerald S. Goldstein, M.D., a native Texan, is the founder and medical director at Fertility Specialists of Texas. He is board certified in both Obstetrics and Gynecology and Reproductive Endocrinology and Infertility. He lives in North Dallas with his wife, Jennifer, and their two sons, Ryan and Ben.