Inside the Real Estate Storm
Jun 24, 2013 02:07PM ● By tina
The real estate market can be similar to a thunderstorm with sudden shifts in the pattern.
Understanding the Tempestuous Real Estate Market 
Sponsored by Roxann Taylor & Associates, Realtors
Submitted by Roxann Taylor
With thunderstorm season upon us, I can't help but think about our lovely community — you never know just how big a thunderstorm is when you're in the middle of it.  The real estate market is like a thunderstorm in that it can have sudden shifts and go in directions you least expect.  I'd like to take you inside the storm to show you how Southlake compares to the rest of DFW and just how amazing it is to live in this great city of ours.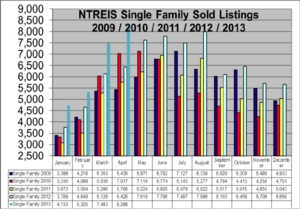 According to North Texas Real Estate Information Systems, there is an unbelievable increase of 70 percent from what it was two years ago.  These are some great numbers!


By looking at the price breakdown in the Dallas-Fort Worth area, we can see when we start getting into the $700,000 and higher price range, the months of inventory increase.  In the simplest of terms, this means it would take 13.8 months to sell out of $1,000,000 homes.  Using the same criteria, look at the same chart for Southlake, and see the months of inventory is 3.5.  Wow!

Going back to an article I wrote at the beginning of this year, it looks like many have taken my advice and gone "All in." Unquestionably, Southlake has incredible schools as evidenced by back-to-back UIL Lone Star Cup wins, which makes our community very desirable to people looking to move here.  However, we currently have a void in inventory.  Homes priced below $1,000,000 are dwindling at an astonishing rate.  As of this writing, there are only 33 active listings, a figure that is down from an average of 150.  Over the past month, I have averaged 14 closings a week and have never witnessed this level of activity in the market.  For the first time, we are seeing 2.5 percent interest rates, and that is something I've never seen.  In fact, we recently closed out a client for 1.78 percent on a $2,000,000 home.  I'm coming up on 40 years in the real estate industry, and in my entire career, I've never experienced this level of activity or interest rates.
My message to you is to take advantage of the storm, and cash in now.
~Roxann Taylor~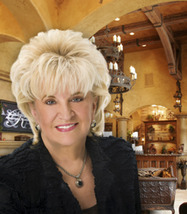 Roxann Taylor is a nationally-recognized real estate professional with involvement in well over 8,000 real estate transactions in her nearly four decade career. A major force in the marketplace with honesty and integrity as her hallmark, she goes above and beyond the call of duty to deliver superlative results every time.  You'll find yourself confidently referring her expertise to the service of others while realizing your own real estate choices.