Stuff We Like - July
Jul 18, 2013 11:09AM ● By Editorial Intern f
Favorite Fun Finds
From food to fashions to anything fun, "Stuff We Like" showcases Southlake Style Staff favorites for our readers to enjoy.  If you would like to introduce us to your favorite "stuff" just drop us a line - editor@southlakestyle.com and if you want us to try your "stuff," we'll gladly accept your favorites at our office.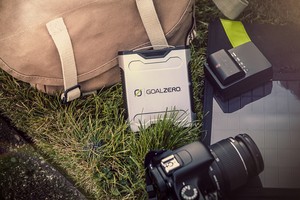 Sherpa 50 Solar Recharging Kit 

While we wholeheartedly support letting your inner Bear Grylls shine on an outback adventure, we don't recommend going without some sort of electronic backup, such as this solar recharging kit. Whether planning an adventure at sea or out in the country, the Sherpa takes all the sun has to offer into its compact panel and turns it into juice for your devices. The kit can also be charged fully from a car's AC outlet or a wall plug and will keep DVD players and smartphones going for hours. Its compact design makes it perfect not just for long-haul adventures but also for the frequent flyer. $349.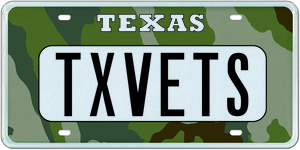 We know true patriotism is in style year-round, not just during the summer months. Show off yours by adding one of these specialty camouflage license plates to your wheels. Proceeds benefit Carry the Load, a nonprofit organization that honors members of the military, law enforcement officers, firefighters and their families and raises money for organizations in Texas that support those who have sacrificed for us. $30–plus per year.
You know the brand by its sound quality, but the newest offering from Beats by Dr. Dre takes headphones to a new level of quality and convenience. Wirelessly stream from your phone, laptop or even TV to the Bluetooth-enabled device, and enjoy powerful sound from up to 30 feet away. With 10 hours of battery life, the USB-rechargeable device will keep your head rockin' with clarity on par with any wired device. Ear-cup controls allow you to skip tracks, change the volume and even manage phone calls without having to dig your device out of your pocket. $280.