Precious Resources
Aug 05, 2013 02:50PM ● By tina
August's Letter from the Editor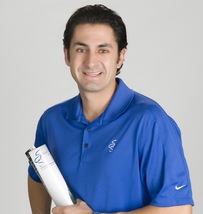 As temperatures rise during the summer months, our collective attention invariably turns to water — our most important natural resource.  As we've have gradually settled in to the tenets of restricted water usage this time of year, we are becoming more aware of the fact that irrigation accounts for as much as 60 percent of our summertime water demand. Yet as we do our best to preserve and cultivate our lawns, it's important to know that the Carroll Independent School District is also facing a decline of another precious resource — experienced educators.
This past May, the school district joyfully recognized the retirement of 31 teachers.  As personalized sheet cakes rolled in and praises were extolled, out went more than 700 years of collective educational experience. As with any organization, the loss of so much experience will take some time to overcome. 
Notably, 33 of those years belonged to Patty Willingham — the 2012–2013 K-6 Teacher of the Year. Selected by district parents, coworkers and school-board trustees, Patty and her career-long dedication to the children and families of Southlake were honored at the district's year-end ceremony.
From chalkboards to Promethean Activboards, over the course of three decades, Mrs. Willingham excelled at three different Dragon elementary campuses teaching grade levels from second to eighth. Along the way, she passed on the joy of learning to thousands of students.
Although highly competitive, CISD's salaries rank somewhere in the middle of the pack according to the United Educators Association's annual Comparison of Teacher Salaries for 2012-2013 (listed at UEATexas.com). As we begin a new school year, it is encouraging to know the school board has unanimously accepted a three percent pay raise for all CISD employees. The bump in salary can only help attract and retain more experienced teachers like Patty Willingham in the future.  
Yours in Southlake Style...
Mike Tesoriero