Tackling Safety Concerns
Aug 13, 2013 11:00AM ● By tina
What Parents and Student Athletes Need to Know About Concussions
Sponsored by E-Care Emergency Centers
By Dr. Lance Burns, Medical Director E-Care Emergency Centers
Southlake parents are gearing kids up for the first day of school on Aug. 26, but in fact, Carroll ISD athletic activities are already in high gear. Volleyball and tennis matches are on the calendar, and the Carroll Dragons' 7-on-7 flag football team captured the Division I state championship in July. Middle school football players pick up equipment on Aug. 22, and the first Dragons football game is set for Aug. 29.
As students prepare to go back to class, ongoing news coverage of professional football players suing the National Football League over long-term neurological damage after concussions has sparked concern from parents. A concussion — caused when a blow to the head shifts the brain within its skull — can lead to varying degrees of damage and impairment. The effects can be temporary or long lasting, but a concussion should never be ignored.
Southlake parents are aware of the danger of concussions for their teenagers but might not realize that even younger children are at risk. More than 70 percent of sports-related emergency room visits for traumatic brain injuries involved youth aged 10 to 19, but other reports show that 40 percent of kids with concussion are between 8 and 13 years old. 
Even more troubling for parents is the increased danger of reinjury. After a person suffers a concussion, the chances of a second one are three to six times greater than before. Doctors also reported that 90 percent of repeat concussions happened in the 10 days immediately following the earlier injury. 
Education is Key to Prevention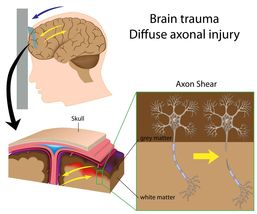 To protect Southlake student athletes, medical experts say education about concussions is key. Parents and coaches should strive to teach preventative tactics on the field, choose the best protective gear, evaluate the student's physical condition and promptly send injured players for medical diagnosis and treatment.
At E-Care Emergency Centers, with locations in North Richland Hills, Frisco and McKinney, physicians are well-prepared to deal with possible concussions along with other sports injuries. On-site CT scans can evaluate for brain bruising, bleeding, swelling or skull fractures. E-Care doctors also perform detailed neurologic evaluations and refer to concussion specialists if warranted. Bear in mind, a clear CT or MRI scan does not mean a concussion can be ruled out.
According to the National Collegiate Athletic Association, there may be up to 3.8 million concussions each year in sports- and recreation-related activities. Those are just the injuries we know about. Concussion symptoms vary from person to person, making this type of injury hard to detect. Plus, many athletes downplay their injuries. The Center for Disease Control (CDC) reports that concussions among youth are reaching epidemic proportions after increasing 60 percent between 2001-2009.
In some states, athletes and parents are required by law to take an annual concussion education program to cover short- and long-term health effects of concussions. Fairfax County Public Schools in Virginia, which provides education and collects concussion data, reported more than 2,700 athletes with concussions from 2011-2013. Of that group, 35 percent of the injured students missed between three and 14 days of school after a concussion. 
At this time, the UIL — the governing body for interscholastic athletics at public schools in Texas — does not require neurological testing, but some school districts are already beginning to baseline test their student athletes for concussions. Carroll ISD employs three fully licensed athletic trainers who strive to work closely with local physicians, physical therapists and other healthcare professionals to ensure the safety of Southlake student athletes.
Avoiding Concussions
Carroll ISD Athletics asks every athlete and parent to review Cautionary Statements for each individual sport. The football statement offers tips to help prevent injuries, including how to tackle and block without lowering the head and using the helmet as a battering ram. "The player should always be in a position of balance, knees bent, back straight, body slightly bent forward, head up, assume a striking position as near to the opponent as possible with the main contact being made with the shoulder when tackling and the hands or shoulder when blocking," according to the statement.
Some statistics estimate that between four to 20 percent of college and high school football players will sustain a brain injury over the course of one season. The risk of concussion in football is three to six times higher in players who have had a previous concussion. But parents of student athletes playing other sports should not ignore the risk of head injury.
Studies have shown that soccer players might be as much at risk as football players, leading some to push for the use of protective helmets in soccer. The American Academy of Neurology reports that concussion risk is probably lowest for baseball, softball, volleyball and gymnastics. However, soccer and basketball posed the greatest risk of concussion for female athletes. No matter what the sport, experts say the risk is higher when athletes spend less time training.
The Carroll ISD athletic program emphasizes the importance of training and conditioning in its football information for parents, stating, "Because football is a contact sport, athletes must condition themselves properly for the season. This includes both strength training as well as aerobic training. It is also important that athletes continue to maintain strength by training during their season. In-season conditioning will also help prevent injuries." The team's daily workouts also include isometric exercises to help strengthen the upper back and neck muscles, with the added benefit of preventing head or neck injury.
Symptoms Can Be Deceptive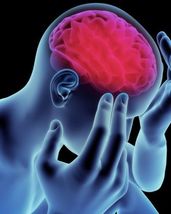 Despite the efforts of coaches and protective gear, student athletes might suffer a blow to the head, putting them at risk for concussion. Symptoms vary greatly because the trauma disturbs brain function, rather than causing a visible change.
People with concussions often cannot remember what happened immediately before or after the injury, and they might act confused. Confusion usually features:
·       Incoherent thought
·       Reduced awareness and increased distraction
·       Inability to carry out a sequence of goal-directed movements (baseline test)
According to the American Association of Neurological Surgeons (AANS), a concussion also can affect memory, judgment, reflexes, speech, balance and muscle coordination. The victim may or may not lose consciousness and some symptoms can last from several minutes to days, weeks, months or more.
In addition to confusion, symptoms of a concussion might include:
·       Dizziness
·       Prolonged fatigue
·       Headache
·       Vision problems
·       Nausea or vomiting
·       Impaired balance
·       Memory loss
·       Ringing ears
·       Difficulty concentrating
·       Sensitivity to light and noise
·       Loss of smell or taste
·       Numbness or tingling
·       Sleep problems (too much or too little sleep)
·       Emotional upset, sadness, irritability
If any of these symptoms occur after a blow to the head, the guidelines set by the American Academy of Neurology (AAN) recommend consulting a health care professional as soon as possible.
Effective Diagnosis and Treatment
Recognizing the symptoms of a concussion early on is essential to caring for students who have suffered this injury. One of the doctors who helped author the AAN guidelines on concussions, Dr. Christopher Giza, stated that fast action must be taken when a concussion is suspected.
"Among the most important recommendations the academy is making is that any athlete suspected of experiencing a concussion immediately be removed from play," Giza said. "We've moved away from the concussion grading systems we first established in 1997 and are now recommending concussion and return to play be assessed in each athlete individually. There is no set timeline for safe return to play."
Athletes of high school age and younger with a concussion should be managed more conservatively in regard to return to play, according to the AAN, because they take longer to recover than college athletes. The newest concussions guidelines were released in March 2013 by the AAN, but there are also concussion guidelines published by the American College of Sports Medicine, NCAA and other established organizations. According to the AANS, there is no consensus within the sports medicine community as to which set of guidelines is the most appropriate. All the more reason for parents, student athletes, physicians, trainers and coaches to educate themselves about concussions in order to make educated decisions in the event of an injury of this type.
On the sidelines, often the first line of defense against serious injury is what is known as the SAC, or Standardized Assessment of Concussion. The injured athlete is removed from the game and might be given a five-minute assessment to measure neurocognitive ability — orientation, immediate memory, concentration and delayed recall. No matter what the outcome, however, many medical experts have recommended keeping the player off the field. The latest safety mantra when dealing with the risk of concussions is, "When in doubt, sit it out." 
If a student athlete has suffered a possible concussion, it's important to continue observing them for noticeable changes in physical and psychological symptoms. If concussion symptoms worsen over a few hours, the injury might call for a visit to an emergency care facility. 
Seek Emergency Care For:
·       Increasing headache
·       Repeat vomiting
·       Seizures
·       Severe neck pain
·       Slurred speech
·       Weak or numb arms/legs
·       Severe drowsiness or irritability
A physician can do further diagnostics or refer the athlete to a specialist for more neurocognitive testing. Although CT scans cannot diagnose a concussion, they do help rule out more serious traumatic brain injuries such as intracranial hemorrhage. If pain or cognitive problems persist, there might be the potential for prolonged impairment after a concussion. The AAN reports that younger children might experience more severe aftereffects and take longer to recover than other student athletes.
Get Ready to Play Safely
Even though news reports about the NFL players' lawsuit and varying concussion guidelines might be confusing, it should not discourage participation in youth sports. Coaches and trainers in Southlake can provide more information about the specific safety measures at each individual school and for each sport. Plus, there are plenty of helpful resources for parents. For example, the Centers for Disease Control offers a Concussion Tool Kit and Heads Up online training courses covering various age groups. USA Football supports the Heads Up program with educational videos.
Most of all, it's crucial to maintain open communication between parents, student athletes, coaches and athletic trainers. Allow for plenty of rest after any sports injury, and always report to the team trainer for follow-up after returning to school or if symptoms of concussion recur. Parents and teachers can help by doing daily monitoring and reporting on your child's condition. After treatment by a physician, the doctor should provide written clearance for the athlete to return to play.
With adequate education, training and care, everyone can relax and enjoy the fun of youth sports in Southlake. 
Additional Training Tips for Carroll ISD Athletes
1.     Wear all protective and supportive equipment including mouth guards to every practice or contest unless otherwise indicated by the daily practice plan.
2.     Be sure that all stabilizing straps and laces are properly worn and tightened and all fasteners secured so equipment is properly positioned.
3.     Wear outer and undergarments that are appropriate for humidity and temperature.
4.     Drink the equivalent of four to six glasses of water each day.
5.     Players with visual impairment(s) must wear corrective, shatterproof glasses or contact lenses if the impairment affects judgment or perception.
6.     Players needing protective tape, padding or bracing should arrive early to receive necessary treatment.
7.     Remove all jewelry and metal hair fasteners.
8.     Players with seizure, neuromuscular, renal, cardiac, insulin/diabetic or chronic skeletal problems, disorders or diseases must present physician's approval to the coach prior to participation in any practice session.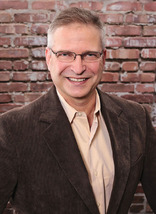 With more than 24 years as an emergency medicine physician, Dr. Lance Burns is leading the way for E-Care Emergency Center as medical director of E-Care Frisco. Open and complete communication with each patient is a team priority here. When you meet Dr. Burns and his team, you will always know exactly what they are doing and why.  Dr. Burns graduated from the University of Maryland School of Medicine. He went on to complete his residency in Family Medicine at Baylor, where he won the Society of Teachers of Family Medicine Resident Scholar Award. Dr. Burns is a lifelong musician and has performed with top R&B groups in Phoenix and Long Beach, WA. With his wife Lynn and their four kids, he enjoys sports and world travel.