I Used to be Cool
Aug 20, 2013 02:31PM ● By tina
Fourteen. It's a mystical number. That's how many birthdays it's taken our daughter (in her mind) to become smarter, trendier and overall more hip than her 40-something-year-old parents.
And check this out — when the cool, smart teenager wants to go shopping at Southlake Town Square, to a friends' party at Great Wolf Lodge in Grapevine or if she's playing in a tournament at Southlake Tennis Center, how do you think she gets to these destinations? Bingo! We drive her to where she needs to be. So, tell me how is it that we have somehow taken the backseat when it comes to knowing "cool" things to do, say or wear?
Everybody told me it would happen, but I laughed it off. I guess I thought somehow I'd be spared this teen-itis. I was wrong! So, in the spirit of my fun-loving and not-so-hip mom self, I've decided to help parents of teens with a few (tongue-in-cheek) tips for navigating the world according to those who suffer from entitle-mania.
1.    Texting is the preferred means of communication.  Just remember: Unless you want to risk ruining their lives, never end a text with the words, Love, Mommy.
2.    Fashion trendiness. As a parent, this is no longer your forte.  You could walk the runway for Vera Wang during fashion week in Paris, but to your teenager, what you're wearing will still be un-cool.
3.    The phrase "clean up" is no longer self-explanatory.  If you are not specific when making this request, your teen will likely think you mean they should free up some space in the DVR.
4.    If it's music to your ears, rest assured your teen will hate it. Teenagers believe they are the best music connoisseurs on earth. Remember: If you want meaningful conversation with your teen while in the car, prepare to have to order a mandatory hiatus for their ear buds.
5.    Prepare for snarky to tempt your teen's mouth. If you haven't met this companion who shows up disguised as sarcastic comebacks, bad attitudes and know-it-all body language, well, just brace yourself.  Expect it, and plan to deal with such moments by providing positive but firm feedback. My sincere hope is that they'll quickly understand showing respect at all times is the only way to truly be cool.
I hope everyone has enjoyed a wonderful summer!
Dionne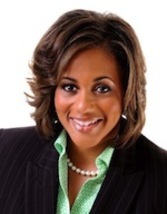 Dionne Anglin is a TV news reporter with FOX 4 News.  She, her husband, daughter and their rambunctious dog, a one-year old Vizsla, live in North Keller.  Dionne is always looking for new ways to explore her North Tarrant County community… and that often includes the lure of new restaurants, shops and jogging at different parks—but also the quest for locating cozy spots to enjoy coffee and plain old people watching.  Check out her blog to keep up with her adventures in maintaining a career and "mom-dom" with a unique sense of style at Reporter Mom.