App-solutely Amazing
Aug 26, 2013 03:28PM ● By tina
Dragon Mobile App [4 Images]
Click Any Image To Expand
Mobile Dragon Smartphone App Connects Teachers,Students and Parents
By Linden Wilson, Assistant Editor

As the 2013-2014 school year kicks off this week, Dragon Nation will see a host of new (and appreciated) implements, from the presence of multiple SROs on each campus for increased safety to a reduced amount of standardized testing days. Parents and students alike will also undoubtedly appreciate Mobile Dragon — Carroll Independent School District's first-ever free smartphone app with a plethora of helpful, easy-to-use features.
Mobile Dragon, available for iOS and Android in both the App Store and Google Play, works directly with a phone's operation system. It allows users to download contacts (phone numbers and email addresses), put events into a calendar and make direct calls. The maps feature shows users where buildings are located throughout Carroll ISD's 11 campuses, and DragonTV lets them watch video features, sports highlights and staff and student profiles. SAFEdragon provides important phone numbers and emergency contacts, while Family Access acts as a portal for parents to connect with their kids. Other useful functions include a CISD directory, photo gallery, Dragon athletics page, campus libraries page, events list and newsfeed.
"Our goal with Mobile Dragon is to connect our busy Carroll families with the information they need to help their child be successful in school," said Julie Thannum, assistant superintendent for board and community relations at Carroll ISD. "The new app makes it easier than ever before to get the latest Dragon news, pictures and information, but it also connects our teachers and parents in a way that facilitates communication. Family Access within the Mobile Dragon app gives parents a direct link to schedules, grades and attendance information."
Several features Southlake Style particularly enjoys include the calendar (super easy to find school events like book fairs and athletic games and add them to a personal calendar), the directory (simply search for a name and full CISD employee contact information is provided) and, of course, the Dragon Stadium seating chart found in the athletics tab (never get lost during a football game again!).
To download the app, search "Carroll Dragons" and get connected!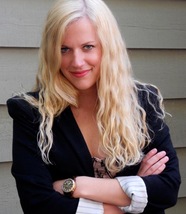 Linden Wilson, a San Antonio native, graduated from the University of Missouri's School of Journalism. Her work has appeared in San Antonio Magazine, Mpls.St.Paul Magazine, Steamboat Magazine and on MSN UK. She enjoys writing about lifestyle, culture and style, and sorry Dallas — she is a die-hard Spurs fan. Send Linden an email: linden@southlakestyle.com.