Getting to Know Your Fertility Specialist
Sep 11, 2013 04:37PM ● By tina
Getting to know your doctor can set the tone for a positive experience.
Connecting with and getting to know your new doctor is an important key to achieving success

Sponsored by Fertility Specialists of Texas
Written by Dr. Jerald Goldstein
I met with a patient several weeks ago, and it was clear to me that she was feeling hopeless. She related to me how she and her husband felt after watching Jimmy Fallon announce the birth of his daughter, Winnie. Yes, they were happy for the Fallons; however, they had difficulty understanding why their struggle continued.
For me, new patient appointments are one of the most rewarding parts of my job. I get to meet new people, and I can help dispel the worries that occur when patients are scared needlessly by inaccurate information. It is not just about taking down medical history but developing a real connection with my patients. You know it and I know it when you leave after your first visit. If you feel comfortable with your physician and fertility team, then your treatment will most likely be more successful. Most couples who come to see us are able to get pregnant; the question is, what it is going to take to get them there?
New patient evaluations last one hour, which gives me time to really get to know the patient. It has often been said that simply by listening to what a patient tells us, we should be able to determine the diagnosis approximately 90 percent of the time. Yes, it is important to do an evaluation; however, the history alone is so important.
Sometimes the medical history is straightforward, but often it is not, and my job is to go through the history and find what is missing. Oftentimes the answer is simply education or beginning low-tech treatment options. Yes, I know that many people associate seeing specialists as basically a ticket for IVF, but many patients are able to achieve a pregnancy by using less intensive therapies.
What are the deciding factors?
For women up to their early 30s, the natural pregnancy rate is about 20-25 percent per cycle. Generally, this declines as a woman reaches her mid 30s; by her early 40s, her chance is about 5 percent per cycle.
When discussing success rates with patients, I try to be very clear because I want my patients to understand that their success with treatment depends on their diagnosis and their age. For example, if the evaluation shows that the fallopian tubes are both obstructed, then doing artificial insemination does not make sense. My goal is to use the simplest and most cost-effective approach that results in a pregnancy.
I understand that no one starts the path toward parenthood wanting to have fertility treatments. However, once you realize that you might need some help in achieving a pregnancy, the connection you have with your doctor becomes very important.
Our goal is to create an environment for pregnancy to occur, and it begins with the first visit with our doctors and staff members. Every case is unique, and the more I can help you understand what is delaying your ability to conceive, the quicker we can focus on the goal — having a baby.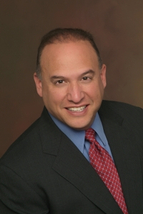 Jerald S. Goldstein, M.D.,a native Texan, is the founder and medical director at Fertility Specialists of Texas. He is board certified in both Obstetrics and Gynecology and Reproductive Endocrinology and Infertility. He received his Bachelor of Science degree with honors from Tulane University and graduated from the University of Texas Southwestern Medical School. Dr. Goldstein's passion for helping couples achieve a pregnancy is reflected in his kind and compassionate relationship he develops with patients.
Following his residency and fellowship, Dr. Goldstein was an Assistant Professor in the Division of Reproductive Endocrinology at Washington University Medical Center in St. Louis.
Dr. Goldstein is the author of scientific publications in peer-reviewed journals including  and Fertility and SterilityObstetrics and Gynecology
He is a member of the medical staff at  Baylor Medical Center in Frisco as well as Texas Health Presbyterian Hospital.  Dr. Goldstein is a member of the American Society of Reproductive Medicine, American College of Obstetrics and Gynecology as well as the Society for Reproductive Endocrinology and Infertility (SREI).
Dr. Goldstein's areas of expertise include in vitro fertilization, recurrent pregnancy loss, polycystic ovarian syndrome,endometriosis, donor egg, pre-implantation genetic diagnosis, and fertility preservation in couples undergoing therapy for cancer.