Speed and Strength
Oct 08, 2013 03:03PM ● By tina
Looking to bring back the fire of 2012, the defense returns five familiar faces this season.
From Dragon Pride 2013- all photography courtesy of Rex Teter Photography.
The Dragon defense was indeed stout during the 2012 season, allowing a meager 11.3 points per game. Defensive coordinator Tim Wasson did a bang-up job calling the shots for a defensive unit that is on the field more than off — thanks to the team's quick scoring offense. Looking to bring back the fire, the defensive side returns five familiar faces. Carroll will be building upon a year that was statistically one of the best in recent history, amassing a total of 35 sacks and 18 interceptions in 2012. This revamped and reloaded unit prides itself on its speed and ability to force turnovers. With four of the team's front seven returning and three new starters transitioning into the backfield, the defensive secondary's job should be even easier.
It's no secret the game of football is won and lost in the trenches. This year's defensive line is a strong unit comprised of stellar athletes. First Team All-District nose guard Nash Dickey returns, along with District 4-5A Defensive Newcomer of the Year King Newton and Second Team All-District member A.J. Tolbert. These experienced achievers will form a solid front that will put immense pressure on opposing quarterbacks. The trio, which combined for 140 tackles and 13 tackles for loss in 2012, possesses plenty of experience as run stoppers and pass rushers in the Dragons' 3-4 defensive scheme. As the season progresses, the Dragons also expect new names to step up and provide an extra punch in the defensive line. Keep an eye out for senior Landon Howard to add even more depth to an already deep and talented unit.
Adding to the defensive front-line, the Dragons also bring back an experienced group of linebackers providing more leadership and playmaking ability sure to wreak havoc in 2013. Two seasons ago, Steven Bergemark was a punishing running back. Now the senior captain, linebacker Bergmark finished 2012 with a team-leading 134 tackles. Speedy outside linebacker and New Mexico State commit J.B. Copeland followed him with 87 tackles in 2012. With the losses of Dragon sack leader Tim Barnhardt and SMU linebacker Jackson Mitchell, younger players will need to step up. Look for junior linebacker Joel McClellan, younger brother of former Dragon linebacker Jeremy McClellan, to fill in at the outside linebacker position opposite Copeland. Senior Matt Miller steps up from the rotation to take over one of the middle linebacking spots.
Although they are the most inexperienced group of the Dragon defense, the Southlake Carroll defensive backfield brings plenty of athleticism, welcoming three new starters alongside senior captain Adaryon Jones. Jones, who led the team in pass breakups last season with 21, will provide veteran leadership for a young group that also features junior cornerback Andy Chelf. Junior Tariq Gordon, the younger brother of former Dragon safety Jalil Gordon, and senior Brett Lepicier take the field as the two safeties. Although the losses of Tulsa cornerback Ray Crockett, Aaron Hoagland and District 4-5A Defensive Player of the Year Tanner Jacobson will be tough on Southlake's secondary, the new cast of characters plan to pick up where they left off.
"Replacing three out of four DBs is never easy, especially ones like Jacobson and Crockett— yes, we are inexperienced," says safety Tariq Gordon. "But we have all the physical tools to be great. If we trust our coaches and get a bit more mentally tough, we'll have a great season." With confidence like this on display, this year's defense will continue to protect the tradition.
The Defense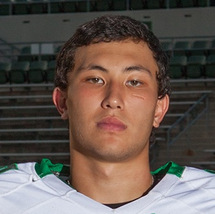 #40 Linebacker
Steven Bergmark
Senior
Steven Bergmark returns this year as the defense's best playmaker. As a First Team All-District junior, he finished with 131 tackles, 3.5 sacks, one interception, five forced fumbles and a defensive touchdown. In last year's playoff win against Trinity, Bergmark provided a defensive touchdown, an interception, a fumble recovery and a blocked field goal.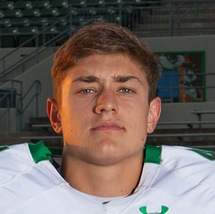 #41 Linebacker
J.B. Copeland 
Senior
Standout J.B. Copeland returns for his senior season now committed to New Mexico State University. He adds sub-4.5-second speed to a 6'2", 200-pound frame, making him one of the more versatile athletes on the Dragons. A First Team All-District selection, Copeland finished last year's season with 72 tackles, 3.5 sacks, two interceptions and a touchdown.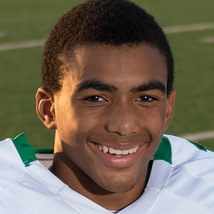 #17 Linebacker
Joel McClellan
Junior
After serving last season as a reserve, Joel McClellan saw his first game action in this season's opener and quickly made an impact, returning a 74-yard interception for a touchdown during Carroll's meeting against Allen. The athletic junior started the year off hot and will continue to perform as the season progresses.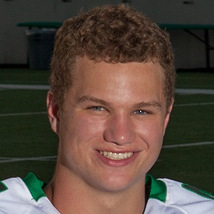 #45 Linebacker
Matt Miller
Senior 
Seeing action in six games last season, Matt Miller returns from his junior campaign in which he recorded 31 tackles. A physical force in the Dragons' front seven, Miller recorded five tackles and a sack in this year's home opener against Allen.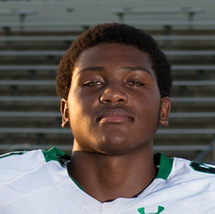 #91 Defensive End
King Newton
Junior
Younger brother of former Carroll running back Tre Newton and son of former Cowboy great Nate Newton, King burst onto the scene last year as a sophomore, earning the honor of District 4-5A defensive newcomer of the year. The 6'2", 250-pound defensive tackle made a name for himself across the state as he accumulated 55 tackles, a sack and two forced fumbles.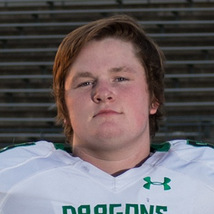 Nose Tackle
#99 Nash Dickey
Senior
A defensive captain, the 6'0," 250-pound Nash Dickey makes an impact for the Dragons' defensive front in a variety of ways. Accumulating 50 tackles, a sack, six QB pressures and a fumble recovery as a junior, Dickey proved to be a key component in Southlake's run-stopping defense and was unanimously selected to be a First Team All-District performer.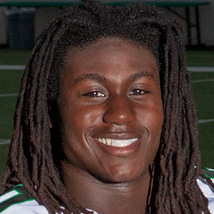 Defensive End
#90 A.J. Tolbert
Senior
Son of former Cowboy defensive end Tony Tolbert, A.J. burst onto the scene last year as a quarterback terrorizer and key run stuffer for the Dragon defensive front. Rotating on last year's defensive line, Tolbert finished his junior campaign with 37 tackles, three sacks and a forced fumble while receiving Second Team All-District honors.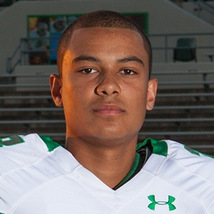 Cornerback
#28 Adaryon Jones
Senior
A rising senior, Adaryon Jones is the only returning starter in a young Dragon defensive secondary. Leading the team with 22 passes defended, Jones finished last year with 37 tackles and one interception and was named First Team All-District. Expect the experienced defensive captain to lock down the field as he covers the toughest receivers this season.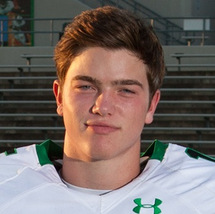 Safety
#15 Andy Chelf
Junior
After seeing limited play time last season at cornerback, Andy Chelf moves into the defensive backfield replacing Ray Crockett, opposite of Adaryon Jones. Receiving his first varsity start in the season opener against Allen, the senior corner recorded eight tackles and a pass deflection.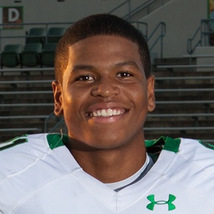 Safety
#21 Tariq Gordon
Junior
Son of former Denver Bronco Super Bowl Champion and defensive back Darien Gordon, and brother of former Dragon safety Jalil Gordon, Tariq looks to make his own name in the family business this season. A talented junior, this will be Gordon's first experience starting in the Dragon defensive backfield.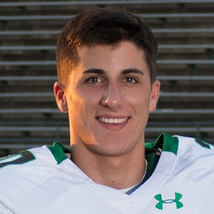 Cornerback
#20 Brett Lepicier
Senior
A senior and spiritual leader of the team saw his first varsity action in Carroll's opener against Allen. A hard hitter Lepicier finished the Allen game with three tackles and a pass deflection.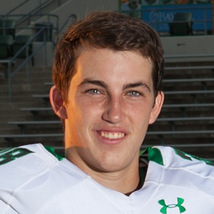 Punter
#38 Sam Downey
Senior
Already proven to be a reliable punter, Sam Downey was an honorable mention All-District selection last season. He returns for his senior year with an even stronger leg, averaging 40 yards per punt early in the season.