Choosing the Gender for Your Next Child
Oct 18, 2013 09:46AM ● By tina
Sponsored by Fertility Specialists of Texas
Written by Dr. Jerald Goldstein
I have met many couples in my years of practice who desperately wanted to have a specific gender for their next child. Maybe they already had a boy and wanted to have a girl in order to balance their family or maybe for whatever reason they just wanted a child of the opposite sex. 
Genetic screening or family balancing is a technique that has become more popular over recent years especially given that when combined with in vitro fertilization (IVF) it is exceedingly accurate.While the desire for family balancing goes back to ancient Egyptians, there have been a number of methods that have been reported to help but often failed to produce the selected sex of the child.
Until recently the success has not been high enough to make it realistic to offer to our patients this service. Preimplantation genetic diagnosis (PGD) was originally developed to allow embryos to be tested for genetic diseases and thereby only transfer embryos that were genetically normal into the mother's uterus.  The benefit of doing this is understandable given that it allows parents who carry a genetic disease to minimize if not eliminate the possibility of transferring the particular genetic illness to their children.
Now however, with the recent advances in reproductive technologies involving IVF the success rates of PGD has improved tremendously and approaches 100% and makes gender selection possible. The process does involve IVF in order for PGD to be performed. This would require the female partner to take medications in order to stimulate her ovaries to produce multiple eggs.  After the mature eggs are retrieved they are fertilized in the laboratory with her husband's sperm, the process that takes 3-5 days. The embryologist then biopsy's each embryo by removing one of the embryo's cells. The samples are then expedited to a specialized genetics laboratory where they are analyzed immediately so that the genetically normal embryo of the desired gender can be transferred back to the mother's uterus as soon as possible.
It is important to use a facility that has a proven track record with IVF and has an experience, Ph.D embryologist. Moreover, it is important to review their IVF success rate should be available from the prior years. 
Our position at Fertility Specialists of Texas is that everybody has a story, and reasons that are different for wanting to choose the sex of their child, and can range from medical to personal. I feel it is important for you to know what options are reasonable and success rate of taking home a baby.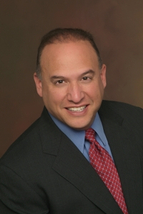 Jerald S. Goldstein, M.D.,a native Texan, is the founder and medical director at Fertility Specialists of Texas. He is board certified in both Obstetrics and Gynecology and Reproductive Endocrinology and Infertility. He received his Bachelor of Science degree with honors from Tulane University and graduated from the University of Texas Southwestern Medical School. Dr. Goldstein's passion for helping couples achieve a pregnancy is reflected in his kind and compassionate relationship he develops with patients.
Following his residency and fellowship, Dr. Goldstein was an Assistant Professor in the Division of Reproductive Endocrinology at Washington University Medical Center in St. Louis.
Dr. Goldstein is the author of scientific publications in peer-reviewed journals including  and Fertility and SterilityObstetrics and Gynecology
He is a member of the medical staff at  Baylor Medical Center in Frisco as well as Texas Health Presbyterian Hospital.  Dr. Goldstein is a member of the American Society of Reproductive Medicine, American College of Obstetrics and Gynecology as well as the Society for Reproductive Endocrinology and Infertility (SREI).
Dr. Goldstein's areas of expertise include in vitro fertilization, recurrent pregnancy loss, polycystic ovarian syndrome,endometriosis, donor egg, pre-implantation genetic diagnosis, and fertility preservation in couples undergoing therapy for cancer.