Healthy Back-to-School Tips for Students
Oct 22, 2013 01:48PM ● By tina
Perfect Attendance Calls for Proactive Health Care


Sponsored by E-Care Emergency Centers
By Dr. Josh Prickett, MD, E-Care Emergency Center

Parents know the many challenges faced before the first day of class every year — school supplies, new shoes, uniforms, new bus routes, school zones, class schedules and more. Unfortunately, a crucial step like updating health records may be overlooked in the rush, causing potential delays and boosting the overall stress levels.
As Carroll Independent School District recently completed the first six weeks, administrators report that advance planning, online communications and support from local health care providers came together perfectly to get the 2013 school year off to a smooth start. Texas began phasing in new immunization requirements back in 2009, and school nurses are now seeing a positive impact, according to Karen Flexer, RN, BSN, Carroll ISD Nurse Coordinator.
"The state began requiring Diphtheria/Tetanus/Pertussis (DTaP), two doses of Varicella (chicken pox) and Meningacocci (meningitis) vaccinations for students in grades K to 4th and 7th to 11th. Now we're seeing shot records getting caught up for our senior high kids," she said. CISD health services staff credits the proactive communication and support from school administrators and community healthcare providers with this accomplishment.
"We do a lot of work in the spring, especially with 6th grade families, to get ready for shot requirements coming up in the fall," Flexer explained. Without up-to-date shot records, students cannot attend the first day of school.
"Most families in Southlake are able to get updates through urgent care clinics or from primary care doctors," she added. "Our nursing staff really appreciates the emergency care centers and pharmacies. Sometimes we send students out with the forms and they can get vaccinations that day to return for the first day of school."
Texas Education Code states that no student will be admitted to CISD without written evidence that immunizations are in compliance with the Texas Department of Health Regulations. If your child transfers to CISD from another Texas school, there is a 30-day grace period. Returning students or those from out of state do not have that grace period.
Texas law allows doctors to write a statement to exempt the child if the vaccines would be harmful to the child or household member. Parents or guardians can claim an exemption from immunization requirements for reasons of conscience, including a religious belief. Inconvenience or a lost shot record is not grounds for exemption, however, so be sure to keep your child's medical history, including shot records, available year round.
Shot records may be needed for everything from enrollment to clearance for participation in sports or other extracurricular activities. That applies to Southlake Carroll school activities, as well as those connected to other local community organizations. Fortunately, modern technology makes it easier than ever to maintain heathcare records.
The Internet Helps Keep Shot Records Secure
Southlake parents and physicians know that the Internet can be a great place to look up general health information. But did you know it is also an excellent tool for managing your family's healthcare records? There are many excellent, reliable resources available on the national, state and local levels, including:
Texas Vaccination Requirements Grades K-12
In addition, Texas offers a free immunization registry service called ImmTrac. ImmTrac is designed to be a secure, confidential method of electronically storing immunization records for your whole family. With your written consent, the registry gathers immunization records from private and public healthcare providers, Medicare and the Bureau of Vital Statistics. Authorized professionals such as doctors, emergency clinics, schools and daycare centers can then access up-to-date immunization records as needed.
You can learn more online by watching the video or calling the Texas Department of State Health Services 800-252-9152. The registry system is handy for adult shot records as well as children's, so the whole family can benefit. Working together with physicians, urgent care clinics and school health officials, Southlake families should be able to stay healthy and happy throughout the 2013-2014 school year.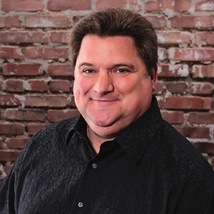 Josh Prickett, MD, is currently medical director for North Tarrant location of E-Care Emergency Center in North Richland Hills. Dr. Prickett graduated from the University of Oklahoma Medical School and has been practicing emergency care in Oklahoma, Minnesota and Texas since 1989.  He has been married to his wife Carin for 29 years. They have a son Jonathan, a daughter Whitney, and a son-in-law John. Dr. Prickett and his family are active at Gateway Church in Southlake and love being a part of the Southlake community.