Excellence, Turning 50 and Cupcake ATMs
Oct 24, 2013 04:31PM ● By tina
School News by David J. Faltys Ed.D., Superintendent CISD

I have less than a month before I hit the 50-year-old milestone, and when I think of all of the things I've experienced in my lifetime, I am amazed. A lot can happen in 50 years.
Technology for this generation is outpacing itself into new realms of possibility. We are the generation that went from 8-tracks and cassettes to mp3 players and Blu-ray, from 45 records to CDs and iTunes; from color televisions and microwaves to Netflix and cupcake ATMs. These are amazing examples of our recent and rapid technological progress and change.
Students no longer sit and listen about how to dissect frogs — they are using 3D technologies and iPads to do it themselves, virtually. They know a whole library of terminology that you and I have to struggle to keep up with: Facebook, Google, YouTube, Tumblr, LinkedIn, Instagram, Snapchat and Vine, and those are just our elementary kids.
Gone are the days of lecterns and passive learning. Now our students want interactive lessons, high-tech visual aides and collaborative learning communities. I worry at times that they will have to "power down" when they come to school — they are the most connected generation in the history of mankind. Imagine training your employees for jobs that have not yet been created or actively seeking ways to keep them engaged throughout the day just so they don't become bored and ineffective. That's our challenge every day in Carroll ISD classrooms.
With that in mind, CISD launched a new Science, Technology Education and Math (STEM) program. It began with hiring experienced career and technology education instructor, Alice FitzGerald. She leads our Concepts of Engineering and Technology course, which already boasts 120 students enrolled since August. STEM classrooms at Carroll High School are equipped with a combination of high-tech and power tools to provide hands-on, project-based learning (PBL) opportunities for Dragon students.
The engineering design process is emphasized throughout the duration of the course, and content is embedded in the PBL approach. We want our students to effectively use a variety of tools in the STEM program, including software for modeling, a 3D printer for prototyping designs and power tools for constructing final projects. Carroll envisions a program with mission-driven leadership. We want to develop goals and establish a design team that includes an advisory committee, and we want the STEM culture to focus on personal learning and collaborative communities. We plan to identify and train teachers to incorporate project-based learning STEM pedagogy, including professional learning communities.
Additionally, CISD plans to market and recruit, while developing interest in the STEM program from campus feeder schools. Instruction will align to state and national standards, while development of 21st-century skills and internship experience will be top priorities. Our goal in developing STEM partnerships will be to provide dual-credit opportunities while identifying and securing key community partners to support our STEM efforts. Ultimately, we'd like to develop a three- to five-year strategic plan that considers sustainability of the program.
Of course, technology and the quest for excellence cost us all a good deal of money. While our 2009 Bond Program brought us light-years ahead of where we had been, we have a long road yet to travel. I suspect our strategic planning process will identify weaknesses and needs that will require the support of this community. Advancement towards excellence comes at a cost, but our students and their futures are worth it. I look forward to the day when I can look our children in the eye and tell them we did all that we could to ensure excellence for their generation.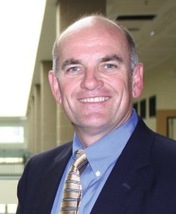 Dr. David Faltys serves as Superintendent of Carroll Independent School District, the largest 5A Exemplary district in the state of Texas.  He was named by the 2010 Region XI Superintendent of the Year after being nominated for the award by his local School Board.