Stuff We Like - October
Oct 28, 2013 02:00PM ● By tina
Favorite Fun Finds
From food to fashions to anything fun, "Stuff We Like" showcases Southlake Style Staff favorites for our readers to enjoy.  If you would like to introduce us to your favorite "stuff" just drop us a line - editor@southlakestyle.com and if you want us to try your "stuff," we'll gladly accept your favorites at our office.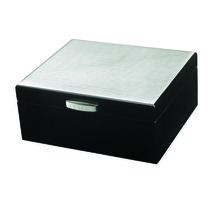 Quest Loftus Wave Cigar Humidor
Maybe you're celebrating a big Cowboys win, besting your buddies at hold 'em or marking a new addition to your growing brood. Whatever the reason for lighting up your cigars, make sure you are storing them in style, ensuring their taste and freshness with a high-quality humidor like this one that's sure to impress even the most seasoned of cigar-smoking pros. Quest Loftus Wave Cigar Humidor, $159.99, from Brookstone.
Dia de Los Muertos accent pillow and salad plates
Shake up your interior décor with a little All Hallow's Eve spirit. Toss this Dia de Los Muertos accent pillow cover from Pottery Barn into the mix and be seasonal and stylishly on point all through the month. $39.60.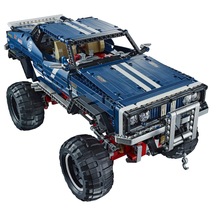 Lego Technic 4X4 Crawler
The build for this toy might be more involved than your typical remote-control vehicle, but that'll make for hours of bonding between you and your little one. It can be built into an off-road truck or a crawler, both featuring all-wheel drive. Who says grown-ups can't play with Legos, anyway? $199.