When Choosing a Roofing Contractor
Nov 07, 2013 02:06PM ● By tina
Sponsored by Donny Anderson Family Construction

Written by Donny Anderson
Severe weather is a common occurrence in North Texas.  High winds, rain and hailstorms are just a few types of weather that can damage your home's roof.  With so many roofing companies dropping by your home, how do you know how to pick the right person for the job? 
Here are a few things to consider before hiring a company to repair or replace your roof:
1.  You want to use a local roofer whom you know and trust.
2.  Make sure your roofer/contractor is registered with the city, has insurance and references.
3.  It's helpful to choose a roofer who is also a general contractor. During a hailstorm, there are many items that are damaged besides the roof. A general contractor will be able to handle all of your repairs.
4.  Also, you want a roofer/contractor who is knowledgeable about helping you with your insurance and your mortgage company.  These days, your mortgage companies get involved with claims and can bog down the process.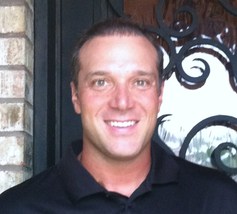 Donny Anderson has 20 years of experience in the roofing and construction industry.  He and his family have lived in Southlake for 15 years and are active members in the community.  When choosing an expert for your roof repairs, choose Donny Anderson Family Construction.