Coping with Holiday Celebrations and Infertility
Nov 07, 2013 03:01PM ● By tina
Sponsored by Fertility Specialists of Texas
Written by Dr. Jerald Goldstein
It seems that from Halloween to New Year's, most people are swept up in the many festivities of the season. This time of year has a big focus on children — there always seems to be parties with lots of cute kids running around.
Family holiday gatherings can often be stressful, but when you add in your pain of infertility, they can become emotionally overwhelming. Being with your siblings, cousins and their children can remind you of what you don't have, and that's never easy.
Although the message at this time of year is to be with family and friends and to give to others, it is vital that you understand how to take care of yourself so that you can take pleasure in the season and find some holiday cheer.
Give yourself a break
Trying to conceive a baby and not succeeding can impact your whole life. It's hard to have holiday cheer when you feel so powerless. Recognize your feelings, and cut yourself some slack if you don't feel like being festive this year. Sometimes it is worthwhile to stop and review where you are, where you have been and make plans going forward. Remember that just because your treatment has not yet been successful, most people are able to conceive with the proper diagnosis and treatment.
It's okay to say no
Don't feel like you have to accept every invitation. Put in an appearance, if possible, but let friends and relatives know that you aren't up for a long, drawn-out holiday event. True friends and close family will understand.
If it is a command performance and you must attend an event, make sure that you have an escape plan in place in case it's needed. You will be less likely to be caught off guard by that unexpected feeling of envy or depression that can suddenly come out nowhere. Ask your partner or a close friend to stay by your side in order to steer you away from painful conversations or even take you home early if need be.
Give yourself permission to do what comforts you
Do not be influenced by others telling you that you are being selfish or overreacting. You are being protective and caring of yourself in a healthy manner, and it's what you need to do in order to have the stamina to continue your fertility journey after the holidays are over.
Reaffirm your commitment to your partner or your friends
During this time of year, do some special activities with your partner or friends. It is important to remember when you feel isolated by your pain and desire for a child that you remain connected to a few people who love you and who enrich your life.
Plan some adult-only activities
Although children's activities like Santa lunches and family tree-trimming parties are everywhere, look for alternative activities for you and your partner. Maybe a night at a concert, or make plans to go to that special restaurant you have always wanted to try.
Remember those less fortunate
When you are coping with infertility, it can be hard to see past your own pain, but many charities need help at this time of year. Offer to help those in need, and you might be surprised how you forget about your own pain for a while. You might see that things could be worse.
Continuing on
You may not have the one gift that you long for — a healthy baby — but making a plan for the holidays can help you enjoy the season and continue to focus on your fertility journey in the coming new year.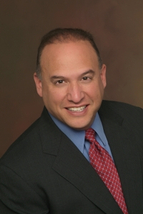 Jerald S. Goldstein, M.D.,a native Texan, is the founder and medical director at Fertility Specialists of Texas. He is board certified in both Obstetrics and Gynecology and Reproductive Endocrinology and Infertility. He received his Bachelor of Science degree with honors from Tulane University and graduated from the University of Texas Southwestern Medical School. Dr. Goldstein's passion for helping couples achieve a pregnancy is reflected in his kind and compassionate relationship he develops with patients.
Following his residency and fellowship, Dr. Goldstein was an Assistant Professor in the Division of Reproductive Endocrinology at Washington University Medical Center in St. Louis.
Dr. Goldstein is the author of scientific publications in peer-reviewed journals including  and Fertility and SterilityObstetrics and Gynecology
He is a member of the medical staff at  Baylor Medical Center in Frisco as well as Texas Health Presbyterian Hospital.  Dr. Goldstein is a member of the American Society of Reproductive Medicine, American College of Obstetrics and Gynecology as well as the Society for Reproductive Endocrinology and Infertility (SREI).
Dr. Goldstein's areas of expertise include in vitro fertilization, recurrent pregnancy loss, polycystic ovarian syndrome,endometriosis, donor egg, pre-implantation genetic diagnosis, and fertility preservation in couples undergoing therapy for cancer.