Sabre launches IPO up to $100M
Jan 22, 2014 09:37AM, Published by Anonymous, Categories: City+School, Today
---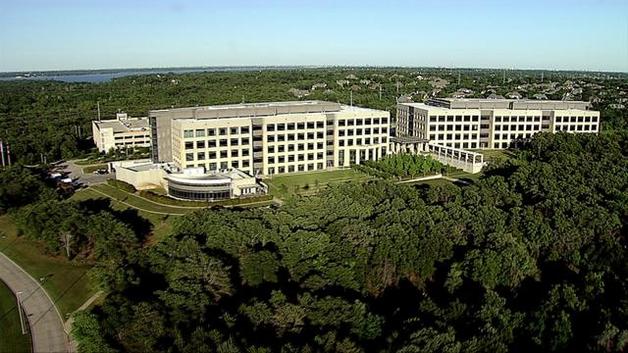 Sabre Corp. headquarters in Southlake
---
---
By Christina Mlynski
Technology solutions provider of online travel Sabre Corp. — also the owner of Travelocity — filed with regulators to raise up to $100 million in an initial public offering of its common stock.
The IPO will feature Morgan Stanley, Goldman Sachs, Bank of America Merrill Lynch and Deutsche Bank Securities as joint book-running managers for the offering.
Although the number of shares to be sold and the price range for the proposed offering are not public, this is the company's second attempt to become a publicly traded organization.
The company was spun off from American Airlines parent AMR Corp in an IPO in 2000. However, TPG Funds and Silver Lake Funds took Sabre private in 2007.
The Southlake-based company is the largest global distribution systems provider in North America for airplane bookings.
Sabre employs approximately 10,000 people in 60 countries, with technology developed in six facilities located across four continents. 
Sabre's IPO comes at a time when travel and tourism is booming. The total travel expenditures in the US hit $892.5 billion in 2013 and are projected to increase to $933.4 billion in 2014, according to the U.S. Census Bureau.
Additionally, a study by the Global Business Travel Association predicts a 7.2% rise in business travel spending in 2014 to $288.8 billion. The spike is due to an improving economy, steady profits and gained interest in business investment. 
---
---
---
---
You might also like
When Clayton Reed's oldest son, Jack, turned nine a few years back Clay realized that the days remaining with his firstborn under the family roof were numbered and the time was quickly approaching when his oldest child would head out into the world. As a busy executive...
More than 25 years ago, a small group of women got together to plan a get-acquainted coffee in an effort to meet other like-minded women in their community. The initial gathering of forty ladies set the stage for an organization that has blossomed into a thriving charitable group of nearly 150 women.
Do you know exactly what exactly you'll be doing in the year 2030? Many of us (including me) may not be able to answer that question. But I can tell you with a fair amount of accuracy what the City of Southlake will look like.
---