The Importance of Self-Esteem for Children with Learning Issues
Feb 05, 2014 12:45PM ● By Anonymous
Sponsored by Brain Balance Achievement Center
Written by K. Kendall and C. Powell
Self-esteem is a complex facet of emotional health. It refers to an individual's perception of himself and it is ever-evolving, based in part on a person's abilities and comparisons between the individual and his peers. Children with learning disabilities are particularly susceptible to feelings of self-doubt and low self-esteem because of the frustration that their challenges can cause. When a child isn't sure of his own abilities, he is more likely to have low self-esteem. All children need plenty of positive reinforcement regardless of whether or not they have a learning disability. However, parents of children with learning issues should be particularly alert to indicators of low self-esteem.
Relationship Development
One of the reasons why self-esteem is so important for children with learning disabilities is that it is integral for strong social skills. Children with learning and/or behavioral challenges may already have trouble interacting with their peers; low self-esteem can amplify these challenges. When parents help their youngsters build their self-esteem, these children are much more likely to interact appropriately with their peers, initiate and maintain conversations, and learn how to make and keep friends. 
Emotional Maturity

Research has shown that children with positive views of themselves tend to be more emotionally mature. They tend to have better coping skills and they may be better equipped to handle strong emotions. Emotional maturity is critical for conflict resolution skills and empathetic thinking.
Lifelong Success
Children with a positive self-image have a solid foundation for lifelong success. They learn to trust their abilities and they learn that persistence pays off. For children with learning disabilities, this is particularly important because they may need to work harder than their peers to master the same material.
Helping Children with Learning Disabilities Develop Self-Esteem
Children with learning disabilities often struggle with social and behavioral issues as a result. Learning disabilities can adversely affect a child's self-esteem due to frustrations over not being able to stay on track academically as compared to his peers. Parents can nurture a child's self-esteem in a number of ways, such as by being responsive to the child's questions and comments. Children of all ages need special one-on-one time with parents to let them know that they are loved.
Positive reinforcement is another powerful tool in building a child's self-esteem. Parents can praise their children for the things they do well and for making attempts to improve upon weaknesses. Additionally, children can learn to rely on their own abilities when they are given age-appropriate household responsibilities.
The learning disability experts at The Brain Balance Achievement Centers can help your youngster overcome the obstacles to his academic and personal success. Often, parents of children who have come through our drug-free program remark that their child blossomed in self-esteem and self-confidence. To
learn more
about our approach to resolving learning disabilities call our Southlake location at (817) 416-9828.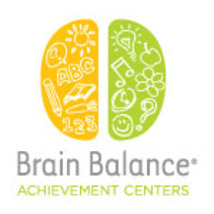 Brain Balance Achievement Centers offer the Brain Balance Program ® in 54 nationwide locations. The Brain Balance Program® is an individualized and comprehensive approach to helping children with neurobehavioral and learning difficulties surmount their unique challenges.
This proprietary, non-medical program has been successful in helping thousands of kids reach their physical, social/behavioral health and academic potential. We work with children who suffer with ADD/ADHD, Dyslexia, Tourette's, Asperger's and Autism Spectrum Disorders.