Carroll Cares: Getting to Know Andi Stone
Mar 18, 2014 11:10AM ● By Anonymous
Mascot Kickz. Photo by Dustin Vyers.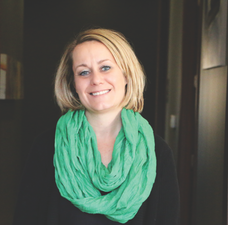 The Carroll Independent School District Parent/Teacher Organization for Special Programs Vice President of Fundraising, Andi Stone, sat down with Southlake Style for a brief Q&A session to discuss the importance of the program and why Mascot Kickz are beneficial for every Dragon.
Why is the CISD PTO Special Programs important?
I'm a parent of a 9-year-old boy with severe autism and Down syndrome. He's nonverbal. We moved into this school district four years ago from out of state, and we didn't know anyone. Personally, I learn best from other parents who have gone through the same thing, but I'm not necessarily a support group kind of person. Cassie James, our president, and I were talking three years ago right at the beginning of the school year and we both thought it would be great if we had an organization that's just like a PTO, except it raises money specifically for special education and English-as-a-second-language programs. It could also be an opportunity to meet other parents who are going through the same thing because often, you don't have that support system. When you have an organization for people to join and you get together for meetings, then you meet the people you can relate to.
What are the goals of the CISD PTO Special Programs?
We want to support and collaborate with the school district by raising money. We want to help train teachers and our other professional educators because many of them have kids with higher functioning autism. Another goal is to raise awareness. Carroll ISD is so overachieving that you often hear all the great things going on, but you don't really hear much about the neurotypical kids. This gives us an opportunity to have a voice to point out their successes, like when our Special Olympics kids win goal medals at nationals or when different businesses in town hire high school or graduated special needs kids. We wanted to be a communication and support system for the parents because parents with special needs kids need a lot of support. We just want to bring more awareness to the fact that this is a growing epidemic, and we're not just talking about autism, but children with learning disabilities, too. All of that is going up in numbers, and there needed to be an organization that specifically catered to that population.
How did the CISD PTO Special Programs get involved with Mascot Kickz?
Mascot Kickz is a pretty new company. The owner, Kerry Horton, is an alumnus of Grambling State, which was the first school that he did the shoes with. They recently moved to Dallas from Louisiana, and he did some research about what schools are crazy about their mascot. In many school districts, each school has a different mascot until you get to high school, but we're different. We're all Dragons, and he really liked that because he wouldn't be selling to one school. He's selling to the whole district and everyone who supports the Dragons. He contacted the CISD marketing department to get the rights to use the Dragon logo and asked if there were any organizations he could team up with because he wants to give back. The marketing department sent me an email and said, 'Hey, this is an opportunity you might be interested in.' I talked to Kerry, and he actually has a special needs family member, so he said, 'Oh yes, I'm so glad you called me. I'm glad that you have this organization.' Mascot Kickz is so generous. They give 20 percent back to the organization, so it's a $50 pair of shoes, but we get $10 for every pair of shoes we sell.
The CISD PTO for Special Programs
-       District organization that supports special programs for 11 campuses
-       Supports special needs students, including Down syndrome, ADHD/ADD and autism
-       Nonprofit organization
Board Members
-       Cassie James, President
-       Sheila Crafton, Vice President of Programs
-       Julie Varriale, Treasurer
-       Andi Stone, Vice President of Fundraising
-       Angela Kwentus, Secretary/Parliamentaria
-       Denny Singh, Programs Assistant