Keep Your Skin Forever Young
Mar 31, 2014 10:07AM ● By Dia
Sponsored Article

There are many terms that are used to describe photofacial treatments. BBL, or BroadBand Light, is the newest technology in photo rejuvenation procedures that were first introduced by IPL devices. IPL is an abbreviation for Intense Pulsed Light used in photo rejuvenation; the treatment names photofacial, Fotofacial, IPL, and phototherapy all refer to the same treatment. 
What is Forever Young BBL™ ?
Forever Young BBL is an innovative technology that uniquely delivers light therapy targeting the signs of aging and sun damage and effectively provides a more refreshed, rejuvenated, and youthful appearance. 
What type of skin conditions can be treated?
Forever Young BBL removes age spots, freckles, redness, small vessels, and more. It can also reduce unwanted hair and control acne.
What areas of the body can be treated?
All areas of the body can be treated. The most common areas are the face, neck and decolletage, and hands. 
Are Forever Young BBL treatments painful?
No, but in more sensitive areas being treated, you may experience some discomfort. You may want to discuss this with your provider if a topical anesthetic could be used. However, Forever Young BBL is noted by many patients to be much more comfortable than the older IPL photofacial treatments in the past.
If there downtime associated with Forever Young BBL?
In most cases, you can apply makeup immediately so there is virtually no downtime. Most patients do experience some temporary redness that can be easily covered with tinted moisturizer or makeup.
Is it true that Forever Young BBL treatments can stop the aging process of my skin as reported on some TV programs?
Stanford researchers have found that the Forever Young BBL treatments did change the DNA structure of skin cells to result in more youthful looking skin. Their study suggests
that ''rejuvenation'' at a molecular level had occurred with a number of genes linked to the aging process being altered in expression after treatment to more closely resemble young skin (Chang ALS et al, Journal of Investigative Dermatology, 2012).
Be sure to watch the video that appeared on an Austin news show. It has also been featured on NBC's "Extra" as well as "America Now."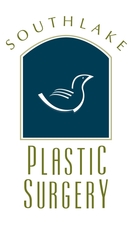 Southlake Plastic Surgery specializes in a wide variety of procedures from  breast augmentations and liposuction to microdermabrasion and facelifts.  Dr. Mark E. Mason, the founder of Southlake Plastic Surgery, is a board-  certified, Stanford-trained plastic surgeon with years of experience  performing cosmetic procedures. Our dedicated staff will work closely with  you to help achieve your desired results. We are here for you every step of  the way. Learn more about Dr. Mason and our professional staff at  Southlake Plastic Surgery.