Tips for Avoiding Cheerleading Injury
Apr 01, 2014 09:36AM ● By Anonymous
By Dr. Josh Prickett, Medical Director of North Tarrant E-Care Emergency Center
By Dr. Josh Prickett, Medical Director of North Tarrant E-Care Emergency Center
Next time you are watching a sporting event in Southlake – whether it's little league softball, high school baseball or your favorite local college team – take a moment to appreciate the athletic performances happening on the sidelines. No matter what season it is, cheerleaders work hard to keep you fired up.
Cheer means much more than just "cheering" these days, as squads perform physically demanding maneuvers that combine dance, gymnastics, stunts and breathtaking pyramid formations. Fierce competition from junior high through collegiate cheerleading causes parents to worry about the risk of sports injury.
Fortunately, cheerleading organizations such as the American Association of Cheerleading Coaches and Administrators (AACCA) offer safety guidelines to help protect cheerleaders of all ages. One of the key elements in cheer safety, for example, is to recognize that cheerleaders are also athletes. They are susceptible to sports injuries just like any other players, and should follow the same "return to play" guidelines. Coaches should be certified in teaching safe cheer skills and techniques under optimal conditions.
Common Cheer Injuries
Current data records fewer cheer-related injuries compared to other sports injuries. Since new rules and safety training guidelines were put in place in 2005 as part of the Cheer Safety Initiative, catastrophic injuries in cheerleading have sharply declined. For example, emergency room visits related to female athletes were much more frequent for basketball, soccer and softball than for cheerleading.
Cheerleaders suffer injuries to all areas of the body, but most frequently they experience:
·       Ankle sprains
·       Wrist sprains
·       Shoulder injuries              
·       Head and neck injuries including concussion
By far, the most common cheer injury is ankle sprain, where the ankle is rolled over or "inverted" with the bottom of the foot turned to face the opposite foot. This stresses the ligaments, which may be strained, partially torn or completely detached. Most ankle sprains are treatable with rest, ice, compression and elevation. If pain lingers and the ankle cannot bear weight, further evaluation by a physician is recommended to help identify the severity of the ankle.
Every parent with a Southlake student athlete involved in cheerleading should inquire about the local cheer program's safety guidelines. Find more information about Carroll Dragon cheerleading on the booster club website, or from varsity sponsor Julie Cox and JV sponsor Jennifer Wunderlich. The American Association of Cheerleading Coaches and Administrators (AACCA) offers a free downloadable Parent's Guide to Cheerleading Safety.
Cheerleaders should take care to warm up, stretch and do ongoing strength training to help prevent injuries.  Athletic trainers and coaches recommend cheerleaders work to balance hard work with proper rest and recovery to avoid the risk of overtraining injury.
Symptoms of Overtraining
·       Chronic muscle or joint pain
·       Lack of improvement
·       Irritability, burnout and lack of enthusiasm
·       Increased injury, illness and infection
Avoid Overtraining With a Few Simple Tips
·       Cross train using yoga, Zumba, Pilates to balance out the way cheerleaders use their bodies.
·       Plan practices a month in advance to be sure training methods vary.
·       Keep practice well organized and brief to allow for more rest and recovery time.
·       Do not work through ongoing muscle soreness, bruises, or joint pain.
·       Avoid over-emphasis on stunts and tumbling.
For more information about National Cheerleading Safety Month, check out CheerSafe.org or AACCA.org.
For more information about the flu, visit the E-Care Emergency Center blog.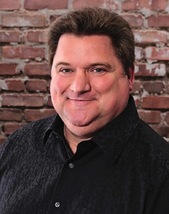 Josh Prickett, MD, is currently medical director for North Tarrant location of E-Care Emergency Center in North Richland Hills. Dr. Prickett graduated from the University of Oklahoma Medical School and has been practicing emergency care in Oklahoma, Minnesota and Texas since 1989.  He has been married to his wife Carin for 29 years. They have a son Jonathan, a daughter Whitney, and a son-in-law John. Dr. Prickett and his family are active at Gateway Church in Southlake and love being a part of the Southlake community.