Your Goal? To Avoid Soccer Injury
Apr 09, 2014 08:52AM ● By Anonymous
Prevention & Treatment of Common Soccer Injuries
By Dr. Josh Prickett, Medical Director of North Tarrant E-Care Emergency Center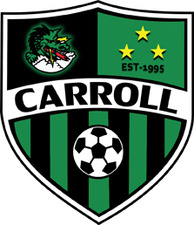 In April, soccer season for most Southlake school teams and recreational leagues draws to a close, just in time for spring/summer youth soccer to start again. The Carroll Dragons have men's and ladies' soccer teams in the District 4-5A playoffs. Both local soccer squads racked up impressive stats this season, hoping to cap it off with trophies and team titles – but definitely not with injuries.
With proper training and precautions, athletes can avoid the most common soccer injuries. As with any athletic pursuit, sports injuries suffered while playing soccer can be related to poor training, improper equipment, insufficient conditioning, insufficient stretching, and traumatic collisions with players or obstacles. Every individual athlete is different, but injuries to the legs (lower extremities) tend to occur more than others, according to the sports medicine experts at StopSportsInjuries.org.
Lower Extremity Injuries in Soccer
·       Torn Cartilage such as the Meniscus of the Knee.
·       Knee Injury Such as Anterior Cruciate Ligament (ACL) or Medial Collateral Ligament (MCL)
·       Hamstring Muscle Injury
·       Fractures or Contusions
Although the legs and lower body are frequent trouble areas for soccer players, you should also take care to guard against sports injuries attributed to over-training. Overdoing soccer workouts can result in injury to the lower body or legs in the form of shin splints, patellar tendinitis, Achilles tendinitis, thigh or calf muscle strain, and stress fractures.
Other areas of the body at risk in soccer include wrists (sprains and fractures), shoulders (dislocations), head and neck. Soccer players of all ages should follow current CDC guidelines for spotting possible concussion after a bump or blow to the head. Tell your coach or trainer, get an immediate evaluation (on the field if during a game or practice) or see a doctor as soon as possible.  Do not return to play until the recommended recovery time has passed.
Train Smart to Avoid Injury
According to research by the Federation International de Football Association (FIFA), athletes should pay attention to athletic conditioning, stretching and warm ups to help avoid all types of injuries. Soccer players should follow a training program that supports specific muscle groups and movement types so often connected to soccer injury.
Keep your workouts balanced and keep a reasonable pace with regular breaks. If going back to the sport after an extended break, sports medicine experts recommend taking it easy until your body adjusts. Athletic trainers recommend aerobic conditioning, strength training, and agility training.
Additional Soccer Safety Tips
·       Keep cleats and shin guards in good condition and fitted correctly to avoid blisters.
·       See your doctor for a pre-season physical examination.
·       Beware of poor field conditions that can increase injury rates.
·       Use fixed goals when possible (mobile goals may fall on players).
·       Stay hydrated and avoid heat-related illness.
·       Consider taking at least one season off each year to avoid "burn out."
Finally, when you suffer any type of sports injury, contact your local urgent care center for prompt diagnostic testing and treatment when your regular primary care physician is not available. Active athletes may also want to consult a sports medicine professional or athletic trainer with ongoing concerns about soccer injuries or injury prevention strategies. By staying healthy on and off the soccer field, you greatly improve enjoyment of your favorite Southlake sporting event.
For more information about the flu, visit the E-Care Emergency Center blog.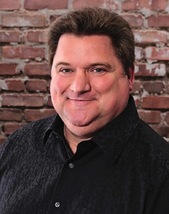 Josh Prickett, MD, is currently medical director for North Tarrant location of E-Care Emergency Center in North Richland Hills. Dr. Prickett graduated from the University of Oklahoma Medical School and has been practicing emergency care in Oklahoma, Minnesota and Texas since 1989.  He has been married to his wife Carin for 29 years. They have a son Jonathan, a daughter Whitney, and a son-in-law John. Dr. Prickett and his family are active at Gateway Church in Southlake and love being a part of the Southlake community.