Cool Down with the Atomist
Apr 15, 2014 09:16AM ● By Anonymous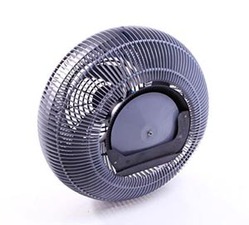 It's true: everything is bigger in Texas — even the weather.  The Lone Star State wouldn't be complete without barbeque, Southern hospitality and triple-digit temperatures.
The scorching summer months are right around the corner and instead of rolling out those bulking floor fans or increasing your electricity bill by cranking up the air conditioner, chill out with atomist misting fan. 
Most misting fans in the market use pressure nozzles, which have the tendency to clog or drip – many of these fans also require a pressure pump. However, the atomist fan is engineered to eliminate these problems.
Atomist has created a patented dual atomizer technology that produces a dry mist which prevents clogs and drips. Additionally, the atomist doesn't require any special water or filters and is maintenance free.
On a typical blazing hot Texas summers day, imagine being able to reduce the temperature by up to 30°F.   The atomist also reduces humidity while cooling down a 1,000 square foot area.
The atomist misting fan is suitable for indoor (ventilated) and outdoor use to create a comfortable recreational or work environment.
For more information about Atomist contact Fan-Guy.com.  To schedule a demonstration please call Kyle Taylor at 817-217-4605 or email kt@fan-guy.com.
 About Atomist

With over 35 years of combined experience in the misting fan business, the engineering staff at atomist are dedicated to re-invent the cooling and fan sector by producing the only dry misting fans available in the market today.
The atomist NEVOA Fan incorporates many years of experience and state of the art technology into one affordable, effective, and maintenance-free misting fan. The patented dual atomizing technology integrates a revolutionary process to atomize water into a super fine mist without any detection of moisture or wetness.
Our R&D Lab continues to develop new technologies into our products. If you are interested in learning more about future product launches, please contact us, so we can email you our latest updates and launches.
Fan-Guy.com LLC is based in Fort Worth, Texas USA
Call to schedule a demonstration today! 
Kyle Taylor
817-217-4605