Love It Or Leave It? Improve It!
May 13, 2014 08:21AM ● By 16560
Four tips to help you get smarter about remodeling your home

Researchers at Harvard University's Joint Center for Housing Studies think there will be a fresh crop of homeowners finally going forward with postponed remodeling plans in 2014. Instead of selling their homes, many people are staying put and choosing instead to do some renovations. Here are some tips to help you get smarter about remodeling your home and to help keep your renovations easy and stress free.
Forget fads. Although some design fads may stand the test of time, why chance it? Instead, try to incorporate emerging trends in home design, decor and style in moderation, and focus on classic elements as part of the overall design theme. Classic designs have a longer life span than trends or fads.   
Hire a reputable contractor. Unless you have the required expertise for the renovation project you are considering, seek a professional contractor. Try to hire someone whose work you are familiar with. Ask friends, relatives and co-workers for recommendations. Always check with your local chapter of the Better Business Bureau to make sure there isn't a history of consumer complaints against the pro you plan to hire.
Get several bids. Before you decide on a contractor, try to secure at least four bids for the work you want done. Some experts suggest that you discard the highest and lowest bids and let the remaining two professionals compete for the work. Caveat: Always put your agreement and any subsequent changes in writing.
Insurance considerations. You've done your homework, hired your contractor and you're ready to add that room, remodel that kitchen or renovate that bathroom. Your materials are even purchased. You think you are ready to begin, right? Not just yet… There is one more important step many homeowners forget — to notify their insurance agent or company about their renovations. You should do this before you start the project but at the very least, make sure that you adjust your insurance coverage as soon as renovations are complete.
The sooner we have a conversation, the better.
If you do decide to remodel, your insurance needs may change. I can give you information that may help you decide if your coverage meets your needs, and check to see if you are taking advantage of all available discounts. All you'll need to do is enjoy your improvements, knowing you did things the "smart" way.
The Kevin Hendricks Agency - Farmers Insurance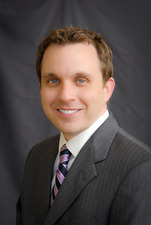 The Kevin Hendricks Agency of Farmers Insurance is a group of experts who focus on you, and help you select the best insurance for your individual needs. Whatever your situation may be, we will create a custom solution for your complete protection.
We're authorities on insurance, and will assist you in determining what fits your needs best. We'll quote any type of insurance you need — large or small, we can handle it for you.
As your personal Farmers agent, my staff and I are always ready come to your assistance quickly and personally. We provide superior personalized, professional service, and, of course, you can depend on the insurance coverage we provide.