Healthy Trails
May 15, 2014 08:02AM ● By Dia
Sponsored Article

Tips for Traveling "Well"
By Dr. Josh Prickett, Medical Director of North Tarrant E-Care Emergency Center, North Richland Hills
With the summer months fast approaching, many Southlake residents are making travel plans. On summer vacation, however, the last thing on anyone's mind is getting sick. Unfortunately, travel can create the "perfect" environment for unexpected illness. You may be tired, sleeping in unfamiliar places, sampling odd cuisine, and mingling with crowds of people. No matter where or when it happens, getting sick on vacation is a surefire way to spoil the fun, but thankfully, there are a number of tips that can help you travel healthy.
General precautions to consider before you travel include basics like taking preventative medications (antibiotics or probiotics) and getting immunized against diseases that may be prevalent in the part of the world you will be visiting. Be watchful of some of the more common health problems related to travel are:
·       Digestive illness (diarrhea, nausea)
·       Skin irritations (allergies, insect bites, sunburn)
·       Cold/flu symptoms or fever
Most of those are related to food, beverages, weather, insects and personal hygiene. Your doctor can give you more information, and The Centers for Disease Control offers handy traveler's survival guide suggestions for safety and wellness on the go.
1.     Watch What You Eat and Drink
One of the best things about travel is the ability to expand your culinary horizons by sampling local cuisine. Unfortunately, not all destinations share the same standards when it comes to food preparation or sanitation. As a result, many people traveling abroad find themselves sick after eating undercooked meats. In addition, water quality varies from country to country, and drinking local water (including ice in your drink) to which your body is not accustomed to can lead to illness. Choose bottled water when possible, even to brush your teeth. Be wary of uncooked food -- even salads (which are washed in local tap water) -- and food that may have been unrefrigerated or improperly stored.
2.     Cleaner Hands, Healthier Travel
One of the easiest and most overlooked methods of preventing sickness while traveling is to wash your hands frequently. According to the Centers for Disease Control, hand washing is considered to be one of the most important steps toward maintaining a good health.  It's easy to carry a travel-size bottle of hand sanitizer with you, or packets of sanitary hand wipes.
When traveling, you'll likely be encountering crowds in hotels, elevators, busses, airports, amusement park lines and such, and many you come in contact with could be sick. Touching things like door handles at a rest stop bathroom or the touchpad of an ATM can spread germs and bacteria. By washing your hands before and after eating, after using the restroom, and after touching foreign surfaces, you'll stand a better chance of staying healthy on the road.
3.     Pre-Vacation Doctor Visit
Before setting out, it's a good idea to schedule a doctor's visit to get recommendations for safeguarding your health in specific destinations, and assess your overall medical condition for travel. Physicians at your local urgent care clinic can do a routine physical and ensure that you are current on all vaccinations. This is especially important when traveling overseas. Seeing your doctor is also a good idea if you plan to be away for an extended period so that you refill any prescriptions before leaving home.
In Southlake, TX, patients rely on the North Tarrant E-Care Emergency Care Center for urgent care and emergency care. If you're planning to hit the road this summer, contact E-Care Emergency for a pre-travel check to receive any recommended immunizations or preventative medications, along with your emergent or urgent health care needs by calling (817) 281-7277 or check in online at e-carecenters.com.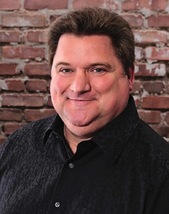 Josh Prickett, MD, is currently medical director for North Tarrant location of E-Care Emergency Center in North Richland Hills. Dr. Prickett graduated from the University of Oklahoma Medical School and has been practicing emergency care in Oklahoma, Minnesota and Texas since 1989.  He has been married to his wife Carin for 29 years. They have a son Jonathan, a daughter Whitney, and a son-in-law John. Dr. Prickett and his family are active at Gateway Church in Southlake and love being a part of the Southlake community.