Home Sweet Home
Jun 10, 2014 08:05AM ● By 16560
If you're buying a new home, combining households with another, dissolving a marriage or partnership, or moving into a rental property, your insurance needs will change.
Important considerations
Whenever the situation in your household changes, it's important to review homeowners coverage to make sure you have the protection you want for:
Your property: In the event of a loss, your home and other structures like a detached garage can be rebuilt or repaired.
Your possessions: Think about the value of your furniture, clothing, appliances, electronics and other valuables. You probably don't know how much your personal possessions are worth — do a complete home inventory. Make sure you have enough coverage to replace your property in the event of a total loss.
Your assets: Protect your assets — consider coverage against liability claims.
High-value articles: If you have fine art, jewelry, coins or other unique, valuable items, they may require additional coverage — let's talk about adding a floater to your policy.
If you're moving into a rental property, consider purchasing renters insurance — it covers your personal items and provides liability coverage, something your landlord's policy may not cover.
Farmers believes in smart
I can help — I'll work with you so you understand your coverage options and can determine if you have the insurance protection you want as you move through all of life's stages, because the more you know the better you can plan for what's ahead.
The Kevin Hendricks Agency - Farmers Insurance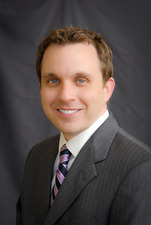 The Kevin Hendricks Agency of Farmers Insurance is a group of experts who focus on you, and help you select the best insurance for your individual needs. Whatever your situation may be, we will create a custom solution for your complete protection.
We're authorities on insurance, and will assist you in determining what fits your needs best. We'll quote any type of insurance you need — large or small, we can handle it for you.
As your personal Farmers agent, my staff and I are always ready come to your assistance quickly and personally. We provide superior personalized, professional service, and, of course, you can depend on the insurance coverage we provide.