Those Lazy Crazy Summer Days
Jul 24, 2014 04:09PM ● By Dia
The outdoor comfort of your house is as important as the indoor one during the summer. With barbecue season in full swing, we want to be outside as much as possible, so we're turning our collective attention to outdoor furniture and decorative elements.
When it comes to choosing the right set for your patio, Zuri Furniture seems to have the perfect one. Their proposal sounds like this: "dine, lounge and entertain with our sleek contemporary outdoor collection."
Whether you're taking a nap, reading a book, listening to music or just catching up on your rest and relaxation, this outdoor living set is the perfect way to enjoy leisure summer activities.
We love the Romanos Bay outdoor set for its modern and sophisticated look that boasts both imaginative style and class. This set will transform your outdoor setting into your personal oasis of beauty.
The sturdy frame is aluminum with a textile weave outer covering. The cushions are made of antimicrobial foam with a UV- and water-resistant fabric cover. To make your oasis retreat even more enticing, Zuri Furniture ships the products fully assembled for contemporary comfort.
Now, the backyard of your home will look as glamorous and inviting as the front. 
DETAILS
All-Weather Outdoor Ready
Reinforced Aluminum Frame
Fully UV Protected
$3,462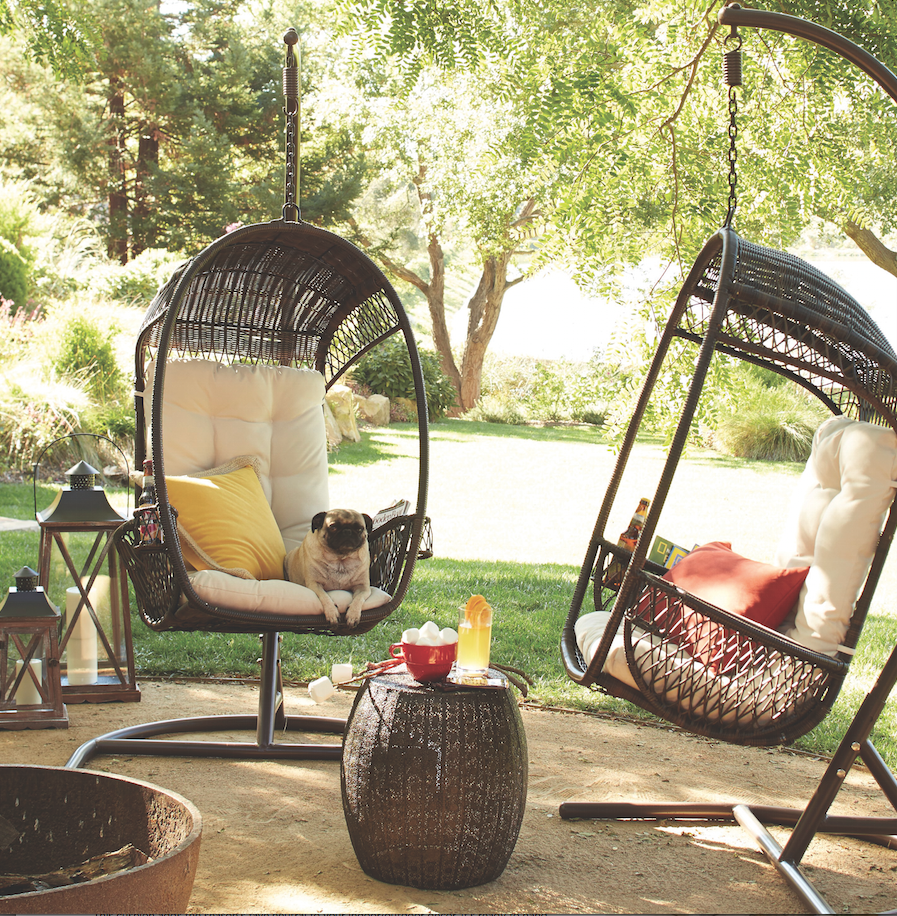 1/ SWINGASAN MOCHA
Hippy, happy and fun? Sure thing. But also: durable and downright practical. The outdoor Swingasan Chair features an airy, open-weave back, side compartments for your drink and a canopy that provides cool shade, all in weatherproof synthetic rattan that's been hand-woven over a sturdy, rust-resistant iron frame. Pier 1 Imports, $249.
2/ SWINGASAN CALLIOPE CUSHION
This cushion adds the season's fave neutral to your indoor/outdoor decor. It's ready to hang wherever you want, thanks to thick, tufted construction, self-welting detail and a weather- resistant fabric that's exceptionally soft. Pier 1 Imports. $55.25.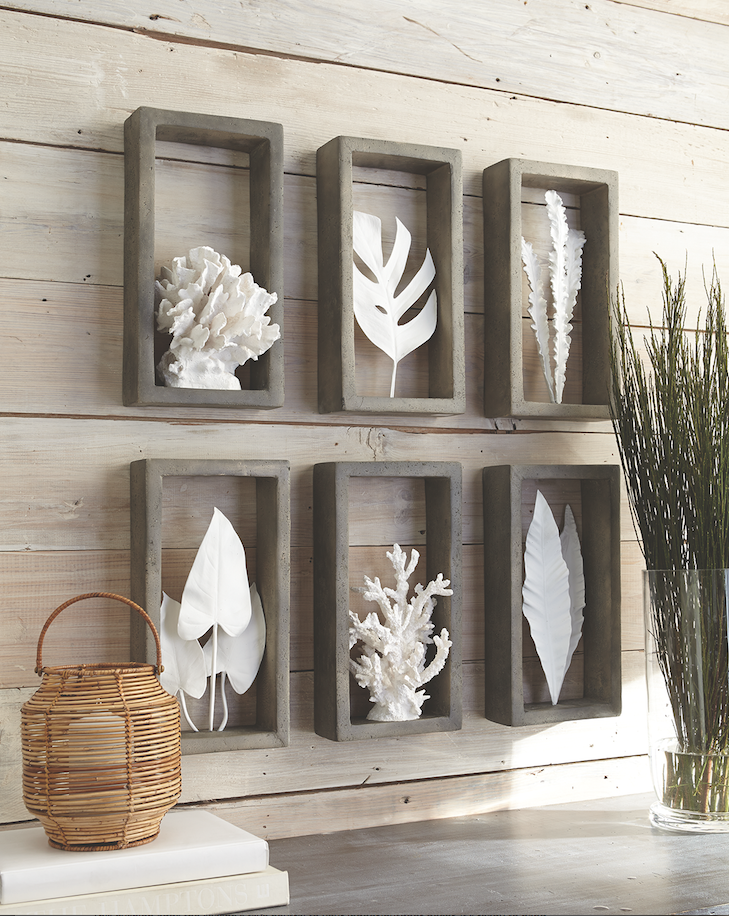 3/ CORAL & LEAF SHADOWBOX SCULPTURES
Whether you're decorating a seaside retreat or just want coastal ambiance in your home, these coral and leaf shadowbox sculptures are the perfect choice. NeimanMarcus.com, $250.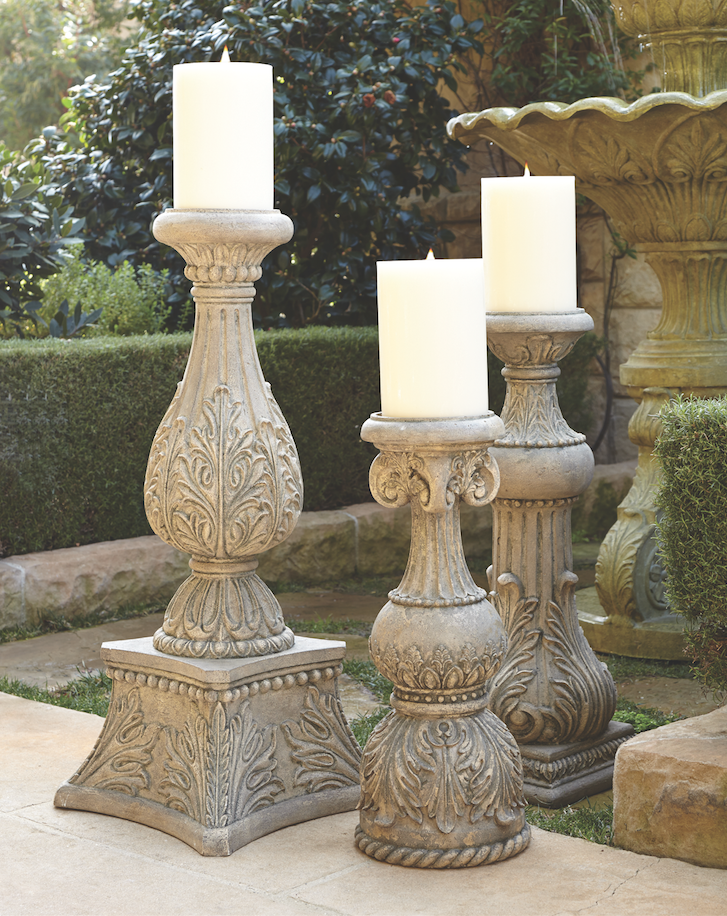 4/ CAST-STONE OUTDOOR CANDLESTICKS
A medley of acanthus-leaf, fluted and beaded detail give these impressive candlesticks an ambiance of candlelight to any outdoor setting. NeimanMarcus.com, $138-288.