Pack Up For Portland
Jul 25, 2014 08:47AM ● By Dia
Like the well-known Texas city of Austin, Portland is known for its liberal political views, endless amount of outdoor activities (walking, biking, hiking, you name it) and quirky boutiques and coffee shops. Unlike Austin, Portland is situated in the Pacific Northwest, one of the most beautiful stretches of land in the country. Its lush greenery mixed with urban landscape, proximity to both the coast and Mount Hood and the fact that it sits near the merging of the Columbia and Willamette rivers make it a prime destination for tourists. Oh, and it offers tax-free shopping and is home to the world-famous Voodoo Doughnuts. Need we say more? 
Where to Stay
In the heart of bustling downtown is the Hotel Lucia, a quiet retreat that's mere steps from prime shopping, dining and various Portland attractions. This hotel is equal parts comfort and luxury, and it also displays a collection of black-and-white photography from Pulitzer Prize winner (and native Oregonian) David Hume Kennedy. Unlike other places where you can rest your head in the city, Hotel Lucia offers several upscale amenities, like a pillow menu (choose from a range of specialty pillow types), spiritual menu (borrow any number of available books of faith) and iPod menu (borrow an iPod preloaded with tunes based on your choice of music genre).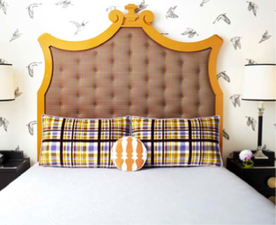 The Monaco, a luxury boutique hotel also found in downtown Portland, includes 221 spacious guestrooms and suites, each of which comes with a yoga mat upon arrival, free of charge. From a one-hour wine reception and complimentary morning coffee to a 24-hour business center and same-day laundry and dry cleaning services, the staff at the Monaco ensures personal care and service for each of its guests HotelLucia.com, Monaco-Portland.com 
When it comes time for a night on the town, Portland boasts a plethora of live music venues, comedy clubs and performances halls worth checking out, particularly the Arlene Schnitzer Concert Hall, located in downtown. The hall prominently features the Oregon Symphony and Oregon Ballet Theatre and also welcomes major music acts throughout the year. Meanwhile, the Helium Comedy Club draws touring A-list professionals as well as fresh local talent in an intimate 275-seat theater. OregonZoo.org, Orhf.org, Portland5.com, TravelPortland.com 
What to Do
Portland in autumn is not to be missed. Take full advantage of its picturesque landscapes and experience one of the many fall music, art and food festivals, like MusicfestNW, Art in the Pearl, Feast Portland and Portland Fashion Week, each in September. Or, once October rolls around, take in a Portland Trail Blazers game, and check out the Great American Distillers Festival, an annual celebration of craft distilling and the country's premier gathering of distillers.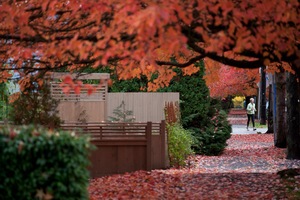 If you have the kids in tow, there's no shortage of family- friendly events to do throughout the city. Namely, the Oregon Zoo — the oldest in the West — which houses more than 2,000 animals. It's located only a few minutes from downtown in beautiful Washington Park, a gorgeous urban wilderness featuring gardens and museums. If you've got little ones, they'll probably love Portland's public fountains as well as the numerous parks that include playgrounds. Sellwood Park playgrounds are surrounded by giant trees and rhododendron bushes and feature ample seesaws, swings, slides and more. Additionally, the Oregon Rail Heritage Center — a free museum — showcases a collection of vintage steam locomotives. Train enthusiasts (any Sheldon Coopers out there?) will love seeing the Southern Pacific Daylight Locomotive 4449, which traveled between Los Angeles and San Francisco in the 1940s. It also pulled the American Freedom Train that toured the country for the 1976 Bicentennial. 
The Great Outdoors
Whether you're a runner, bicyclist, hiker, golfer or canoeist, Portland offers something for everyone in its vast outdoor space. Forest Park features 70 miles of trails all within the city's limits. At more than 5,100 acres, it's a hotspot for avid athletes, including equestrians, and houses more than 100 bird species and 60 mammal species. Approximately 40 minutes south of downtown is Dream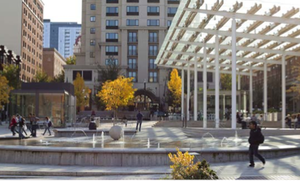 Ridge Stables, any horseback rider's sanctuary. It's surrounded by forest and has the backdrop of Mt. Hood, making it the ideal getaway for a peaceful and scenic ride. For all you golf lovers, going green has never been easier than in Portland. Hit the links at Golf Digest favorite Heron Lakes Golf Course, a public course designed by Robert Trent Jones, Jr., that offers varying degrees of difficulty to challenge players of all skill levels. Or, escape 20 miles northwest of the city to Pumpkin Ridge Golf Club, host of the 2003 U.S. Women's Open, whose public and private courses offer striking landscapes.
Opt to see Portland from the seat of your bike when you explore the 300-plus bike lanes, paths and low-traffic streets, appropriately named bike boulevards. If you're in search of a guided tour, Pedal Bike Tours offers tours of downtown, Portland wine country and the Columbia River Gorge,
 while Cycle Portland Bike Tours ride around various bridges, breweries and parks. In the mood for a more leisurely experience? Hiking is one of the most popular Portland activities as the city and its surrounding areas are extremely pedestrian-friendly. Be sure to visit the Tryon Creek State Park in southwest Portland — the 670-acre forest offers a staffed nature center plus dozens of winding trails and meandering steams. ForestParkConcervancy.org, TravelPortland.com