Thanksgiving dining room sets from Sally Lynn
Aug 11, 2014 09:51AM ● By Dia
Sally Lynn thanksgiving sets [13 Images]
Click Any Image To Expand
Thanksgiving will be here before you know it; is your dining room Thanksgiving-ready?  There's still time to order a new table and/or chairs for your space, and Sally Lynn Home carries every style, from rustic to contemporary to transitional. With our mix and match tables and chairs you can create exactly the look you love that works best for your space, lifestyle, and holiday needs.  Come by and see our variety of beautiful dining pieces and consider letting Sally Lynn Home get you ready for the approaching holidays.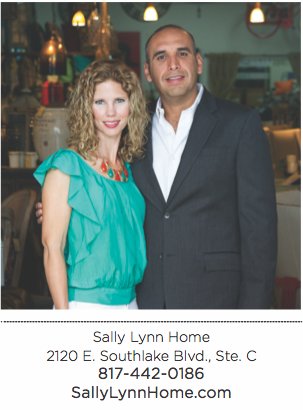 Sally Lynn Home was established by third-generation furniture dealers, Oscar and Ragan Aguilera, who believe in the concept of mixing family treasures with new items to make a home unique. The Aguileras work as a team to attend the most important furniture markets around the world, handpicking unique and interesting items that speak to them. Their goal is to bring customers a piece that they fall in love with because it is functional for their lifestyle and reflects their personality and interests.
Sally Lynn Home offers an eclectic mix of soft industrial, vintage-look, antique reproduction, one-of-a-kind pieces. Oscar and Ragan feel that each home should have a good mix of items that are inherited, collected, found and new, and their transitional style makes it easy to combine new pieces from the store with items customers already have. The Aguileras and their talented staff share not only a love of design but also longtime friendships, which shines through in their service to the customer and creates a relaxed family atmosphere that makes all customers feel right at home.